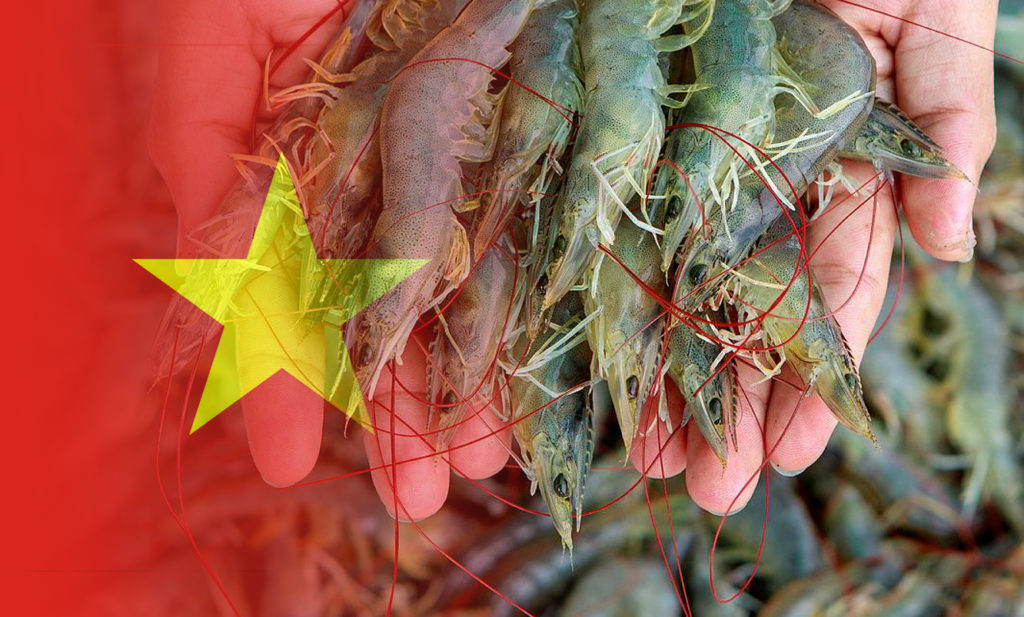 This week, shrimp raw material prices in Vietnam rose further while prices have remained stable in most other producing countries. Frozen seafood exporters advised prices of smaller sizes of Pacific white shrimp in Vietnam continued to rise, as supplies of small sizes are tight while demand from market is very strong. Most farmers prefer to raise shrimp to bigger sizes for better margins rather an harvesting early. This year, demand of size 31/40is particularly strong with virtually all Vietnam seafood processors having many pending orders for this size.
Prices from shrimp suppliers for vannamei HOSO 100/kg-count rose from $4.33/kg to $4.37/kg and price for 60-count rose from $5.42/kg to $5.51/kg. Prices for 30-count stayed at $7.25/kg. Prices for larger sizes is steady.
At the same time, the price increase of smaller sizes may be attributable to higher demand for the smaller sizes of shrimp targeted by exporters for the Chinese frozen seafood market. Demand of large shrimp from exporters for upcoming holidays in the EU and US market are slowing down as the majority of holiday orders have been shipped. The current demand is shifting to China and other Asian markets.
From black tiger shrimp suppliers, prices remained largely stable over the past four weeks. Price for HOSO 20/kg-count stayed at $11.36/kg, price for 30-count held at $9.18/kg and 40-count were at $7.87/kg.
Due to Covid, processing capacity of seafood factories is up and down like a daily tide. There are more more infections recorded in all provinces. The government is still trying to enact the best possible measures to control pandemic while recovering production activities and rescue the exhausted economy. Many processors can only run their factory at 20% to 30% of normal capacity.