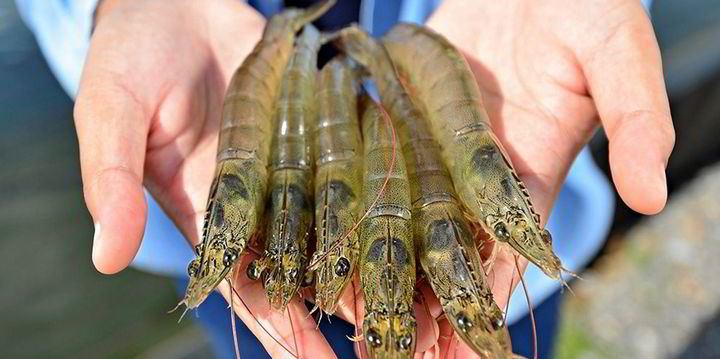 John Evans: IntraFish
Shrimp industry executives may have their work cut out to predict how 2021 will pan out given the uncertainties stemming from the COVID-19 pandemic and logistics challenges posed by the shortage and high prices of shipping containers among a range of factors.
There is no clear pattern how the market is likely behave this year, particularly in terms of consumption and constantly fluctuating product flows, Bill Hoenig, vice president of sales and operations at Delta Blue Aquaculture told IntraFish.
"It's going to be bumpy," Hoenig said. "It's going to be one of those years where you are going to have to improvise, adapt and overcome."
Global shrimp production should increase this year but not massively in the view of Jim Gulkin, managing director at Siam Canadian.
Looking across the whole of Southeast Asia, including other producing countries such as the Philippines and Malaysia, production declines of more than 8 percent this year were expected to be followed by a near similar rise in 2021, according to the Global Aquaculture Alliance's annual survey.
Retail demand was strong throughout 2020. Year end holiday sales for retail in Canada, the United States and most of Europe were much stronger than expected.
Despite consumers being stuck at home under lockdowns shrimp consumption increased in many countries, mostly in the retail, delivery and e-commerce sectors, but foodservice has continued to be very weak as a result of the pandemic.
"We expect retail, delivery and e-commerce demand to remain strong throughout 2021, as the vaccinations roll out globally, lockdowns and restrictions will ease and then eventually disappear," Gulkin said.
"Therefore starting in the third quarter of 2021 we can reasonably expect to see the beginnings of what will ultimately be very strong and rapid recovery in foodservice demand throughout the world."
A US seafood importer agreed, highlighting fears inventory may not be sufficient and will remain tight once foodservice moves back onto a stronger footing. He noted that most of the planning currently being done by buyers is from the retail sector.
"On the demand side we expect the foodservice sector to recover very strongly," the importer said.
Vaccination rate will impact markets
But before things can get better there are challenges to overcome. Two major ones are beyond the control of the industry.
The first of those is the pace of vaccination rollouts across the world, especially in key markets.
US President Joe Biden said last week that his country will have secured enough supply of COVID-19 vaccine by July to innoculate 300 million citizens. The question is when will that vaccines go into arms, not only in the United States but in the rest of the world as well.
And then there are logistics.
"The biggest challenge at the moment is not prices. It's about getting the product from India or Vietnam into the US market," one US seafood importer said.
A shortage of shipping containers has driven up freight costs massively for seafood importers to the United States and Europe.
A year ago with the COVID-19 epidemic in China threatening to spread well beyond Asia, seafood companies in Europe and the United States faced delays in getting containers of frozen processed products back because they were held up by backlogs at Chinese ports working at reduced capacity because of lockdowns or illness among the workforce.
But the situation has turned on its head. Chinese and Asian exporters are facing delays in getting containers back from regions on the other side of the world.
Gulkin said he does not see a strong scenario for a weak market in 2021, expecting it to be mostly steady and likely strengthening in the back half of the year.
"In 2021 I believe global demand will at least meet increased production and possibly outstrip it by the fourth quarter," he said.
This and a range of issues will be among those IntraFish will be putting to an expert panel of shrimp producers, buyers, innovators and market watchers at our Digital Shrimp Forum on Tuesday Feb 23.
The panel features some of the shrimp industry's biggest names:
Tunyawat Kasemsuwan, Thai Union Global Innovation Director;
Werner Jost, CEO at Camanor Productos Marinhos;
Yahira Piedrahita, executive director at Ecuador's national chamber of aquaculture;
Willem van der Pijl, founder at Shrimp Insights;
Bill Hoenig, vice president of sales and operations at Delta Blue Aquaculture.
There will also be presentations from Rabobank's Gorjan Nikolik and Vitapro Business Development Manager Allan Cooper.
Don't miss out for what is set to be a lively and dynamic discussion on one of the seafood industry's most important sectors.