Tilapia farmgate prices slump in China on sluggish export sales: Undercurrent News
Prices for 500 gram to 800g whole live tilapia have fallen to just CNY 7.60per kilogram at the farmgate in Hainan, in the country's south, down from CNY 9.00/kg in March
Louis Harkell and Lewis Hu: Undercurrent News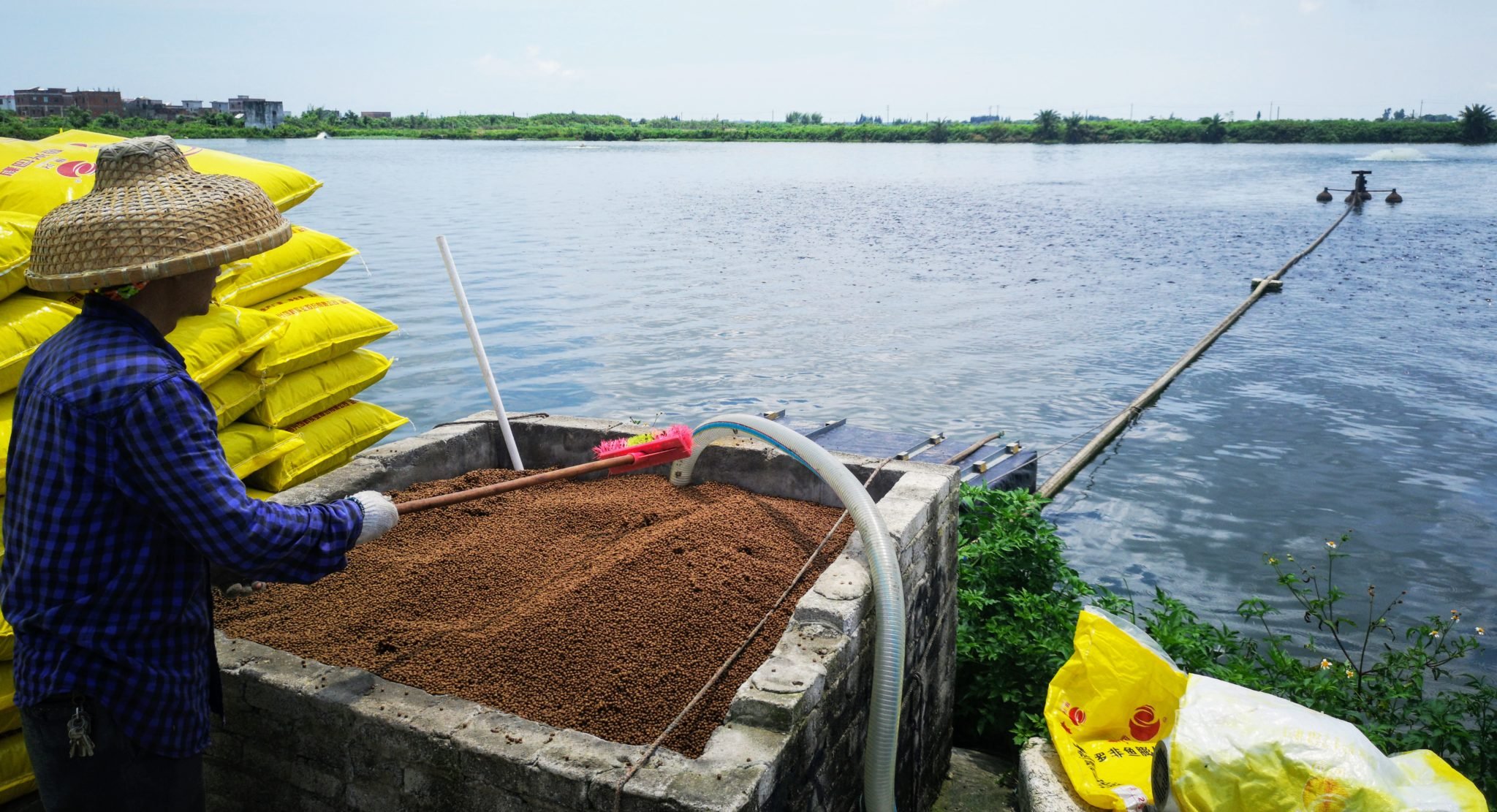 Chinese producers of farmed tilapia face a significant slump in prices amid weak demand from Europe and the US, according to Undercurrent News industry sources in the country.
According to Landy Chow, a marketing manager based in China for frozen food distributor Siam Canadian Group, prices for 500 gram to 800g whole live tilapia have fallen to just CNY7.60 ($1.06) per kilogram at the farm in Hainan, in the country's south, down from CNY9.00/kg in March.
A second executive, Lin Xiaowen, general manager of Hainan Xiangtai Fisheries, one of China's largest tilapia exporters, told Undercurrent raw material and tilapia fillet prices are now down by 25% compared with the same point last year.
"This year's export situation is not optimistic," said Lin. "In the first half of this year, tilapia prices fell significantly, both for raw material and finished products. Demand from both the US and Europe has also been very sluggish," she said.
"I just spoke with a couple of factories today [June 20] and they told me that demand in the market is very weak at the moment," confirmed Chow. "People are blaming the weak economy in the US and Europe."
He added that farmers are set to lower output amid reported losses. "CNY 7.60/kg means the selling price at the moment is below the farming cost, which those I've spoken to say is about CNY 8.00/kg to CNY 8.40/kg. So the farmer will try to push up the raw material price in the coming months," he said.
"We expect that in a few months, possibly just one or two months, the supply of tilapia in Hainan will decrease by 40-50% because the current prices are unsustainable for farmers," confirmed Lin. "Following the decrease in supply, raw material prices are expected to rise," she added.
Earlier this week, US tilapia industry sources told Undercurrent that prices far this year are slipping compared to the blockbuster 2022 market, as inventory overhang is whittled down.
Falling available inventory and low stocking volumes earlier this year in major producing countries due to lackluster pricing could lead to an autumn market-size tilapia drought of up to40%, they said.
Chow said he was "surprised" by the scale of the downturn given tilapia is a relatively cheap protein. In comparison with headed and gutted frozen cod and haddock, tilapia raw material costs between $1.00/kg to $3.00/kg less, with only pangasius and H&G pollock comparable on price (see below).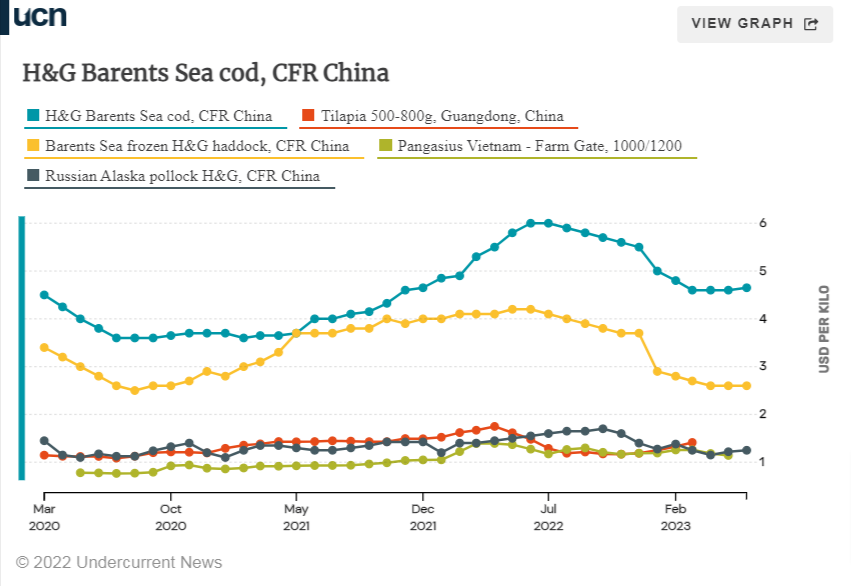 "I understand the price could drop. But, I didn't expect such a significant drop," said Chow.
This year's drop in export orders follows last year's high prices, which may have dented demand, suggested Lin. Taking retail-packaged fish fillets as an example, prices were around $2.00-2.20 per pound last year, but currently between $1.4-1.5/lb this year, she said.
"We're doing some business in Mexico, in Chile, and all the markets are similar," added Chow.
"People are not willing to place orders at the moment. They expect the price can fall down further," he said