China's ban on Japanese seafood may benefit domestic, international suppliers: SeafoodSource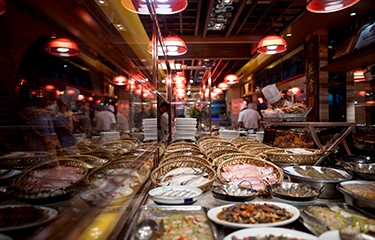 Mark Godfrey: SeafoodSource News
Following a recent ban on all Japanese seafood imports into China due to the controversial release of treated cooling water into the Pacific Ocean from the Fukushima Daiichi nuclear power plant, international seafood suppliers and domestic producers alike are lining up to fill the gap in supply.
China, including Hong Kong, bought 42 percent of Japan's seafood exports prior to the ban, and the relationship was mutual, as Japan has traditionally been a key customer for Chinese seafood processors. While the rift in relations that the release has unleashed is significant in an international relations context, Fan Xubing, the principal of the Beijing-based Seabridge Consultancy, said the actual impact of China's ban will not be significant.
"Japan is not an important seafood export country. It only exported USD 1.4 billion [EUR 1.3 billion] of seafood in 2022 and less than USD 600 million [EUR 551 million] [of its] exports went to China," he told SeafoodSource.
According to Fan, scallops and other mollusks accounted for 63.7 percent of those exports, while frozen fish, such as frozen Alaska pollock and frozen Pacific salmon, comprised 14 percent, and fresh fish made up 10.7 percent. Nonetheless, he believes some potential winners in the global seafood marketplace – both domestically and abroad – will emerge as a result of China's ban.
"China farmed 1.9 million metric tons [MT] of scallop in 2022 and imported 100,000 MT of scallop from Japan in 2022," he said. "So, without imported Japanese scallops, China-farmed scallops could meet the domestic demand. China [also] imported 2,340 MT of scallops from Canada in 2022. I think Canada will benefit from this ban, as well as Peru and France."
Another country that may benefit is Russia, which banned all Japanese seafood imports on the day of the wastewater release. Rosselkhoznadzor, Russia's food safety watchdog, said it hoped to increase the country's exports to China to address the supply gap from the ban on Japanese products.
"The Chinese market in general is promising for Russian fish products. We hope to increase the number of certified Russian companies and ships, the volume of products and its range," Rosselkhoznadzor said.
Rosselkhoznadzor is planning official discussions with Chinese officials on seafood safety issues and regulations governing the importation of Russian seafood into China, according to Reuters.
Already, more than 50 percent of Russia's 2.3 million metric tons of annual seafood exports, valued at USD 6.1 billion (EUR 5.5 billion) go to China, including pollock, herring, flounder, sardines, cod, and crab.
Rosselkhoznadzor said it had upped its testing of seafood caught in Russian waters for radioactivity, but said the direction of currents in the Russian Far East, where about 70 percent of Russia's seafood is caught, "would prevent contamination" of its marine products, according to Interfax.
China's domestic seafood firms could be the biggest beneficiaries of the ban, at least in the short term. The share price of Guolian Aquatic Products as well as other major seafood industry stocks all rose by the limit allowed on the Shenzhen Stock Exchange after the ban was announced, with investors seizing on the potential benefits for domestic aquaculture producers. Guolian's stock has jumped 30 percent in seven days, including a 20 percent lift on 24 August.
In a marketing push, Shandong Homey Aquatic Development has been touting its products as good substitutes for Japanese imports, noting its sea cucumbers, kelp, seaweed, and shellfish are grown in the waters off Weihai, Shandong Province, in the Yellow Sea.
"We have no business in the Pacific Ocean for the time being," a company spokesman told the Shanghai-based Securities Journal. 
Landy Chow, head of the Guangzhou office of seafood trading firm Siam Canadian, told SeafoodSource he doesn't expect a major impact on Chinese seafood prices from the ban and that imported and domestic seafood will quickly fill the product gap.
"I believe that the ban on Japanese seafood is not as significant as people imagined," Chow said. "In a couple of months, China [will] find an alternative source for the banned seafood. In short, the ban of Japanese seafood might be big news now, but after a couple of months, things will calm down."
The short-term benefits to Chinese seafood producers may eventually be outweighed by a potential decline in consumption across Asia as a result of consumer concerns over radioactive contamination of all Asian seafood products.
Already, the Japanese-style dining scene in mainland China, which grown popular in recent years, with  more than 80,000 such restaurants now in operation, driving up domestic demand for salmon and tuna, has struggled in the wake of the ban. China's state-run news media reported seafood imports from Japan in July had fallen 29 percent in August year over year.
In response, sushi restaurants across China have launched social media and other marketing campaigns to reassure customers they're not carrying Japanese goods. Among the China-based Japanese dining chains carrying out such campaigns are Momtaro Sushi and Sushi Hanzo, which both issued in-store and social media statements stressing they're not stocking Japanese seafood ingredients. Another chain, Mo Da, issued a statement listing the origins of all its seafood, noting its salmon comes from the Faroe Islands and Norway, its beef is imported from Australia, and its soy sauce originates from eastern Shandong province.
Operators of high-end Japanese dining chains told Chinese state television outlets they are diversifying to ensure supply and assuage wary consumers. At Qing Shan Lan, a restaurant chain in Shanghai, management said its tuna came from Spain and that its sea urchin had been harvested in North Korea. And fine-dining establishment Yi Zun, where the per-customer bill averages CNY 1,000 (USD 140, EUR 120), said its sources bluefin tuna from a U.S. seafood company, rather than from Japan.