Growing US reliance on Ecuadorian shrimp threatens foreign rivals, domestic producers: Undercurrent News
Ecuador's growing dominance in the global farmed shrimp arena presents a potential opportunity for US importers — and another big hurdle for domestic producers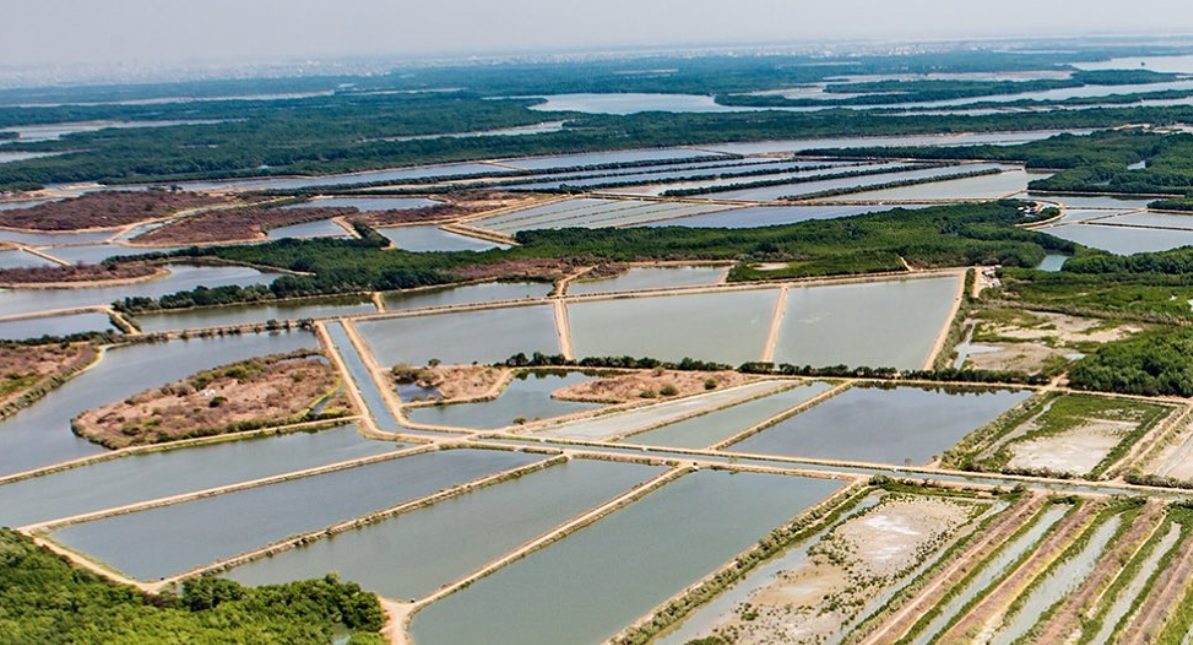 Daniel Hilliard: Undercurrent News
Ecuador's growing presence in the global farmed shrimp arena presents a potential opportunity for US importers — and another big hurdle for US domestic shrimp farmers and wild harvesters.
The US imported about 16,000 metric tons of shrimp from Ecuador in May with an import value of
around $116 million, based on data maintained by Undercurrent News' trade portal in development. That put it squarely in the number two position behind market-leader India, which shipped about 22,000t worth $185m in the same month, and ahead of long-time runner-up Indonesia, which shipped 14,000t worth $115m during the month.
Ecuador's explosive rise, which began in the early stages of the COVID pandemic, will be hard for any other country to replicate in the near term, Donelson Berger, vice president of Sea Lion International, a Margate, Florida-based importer, told Undercurrent News.
"Matching the rise of Ecuador could be tricky as much of what now allows Ecuador to succeed was established years ago," he said. "[But] importers, if nothing else, are a flexible group. From Thailand to Vietnam, to India and now Ecuador. The successful importers need to be constantly looking for the next new source."
Ecuador's shrimp industry is not without its problems. As Undercurrent recently reported, banditry in the country has grown severe enough for the Guayaquil-based exporter association CORDEX to request a state of emergency for six provinces — Santo Domingo, Santa Elena, Manabi, Los Rios, Guayas and El Oro.
The provinces host criminal gangs that are "sowing terror through extortion, threats, daily assaults and robberies," CORDEX advised. It puts the human toll at 500 injuries and fatalities so far this year, as well as $4m in economic damage.
Ecuador's advantages
Berger doesn't think Ecuador's rise is anything that can't be reproduced.
"I suspect in 3-5 years, the next source could be Saudi Arabia or maybe somewhere in Africa," he said. "Growing bugs in water on a commercial scale is getting more efficient and cost-effective every year. One-hundred years ago, it was expensive to produce chickens for the masses. Now it is one of the lowest-cost proteins out there."
Also, Ecuador might spur Asian producers to attempt to up their yields, said Jim Gulkin, CEO of Thai-based seafood trading firm Siam Canadian Group.
"In terms of competition with Asian origins, a lot will depend on to what degree Ecuador producers will move towards more value-added, and that depends on whether Ecuador producers will continue to rely on China or look more to other markets," he said.
"Ecuador has more efficient shrimp production than its Asian competitors. Less disease problems, more reliability and higher yields. Asian countries will have to raise their game in terms of production technology and, therefore output. Asian countries need to lower their production costs to compete with Ecuador, and this can really only be achieved through better efficiencies."
Ecuadorian shrimp also has a sustainability whiteleg up on its Indian and Indonesian rivals, according to the Monterey Bay Aquarium (MBA) Seafood Watch rating service. It ranks Ecuadorian whiteleg (or vannamei) shrimp farmed in semi-intensive ponds as yellow, or "Good Alternative," a step below its top green or "Best Choice" ranking. Indian shrimp gets a red "Avoid" rating, as does Indonesian shrimp, for all farming methods except indoor-recirculating tank systems.
"Whiteleg shrimp farmed in India in ponds should be avoided. Most farms were built in high-value habitats before 1999, but there's evidence that conversion of important habitats has occurred since then," Seafood Watch advises. "Also, 80% of farms are not registered with the government, a mandatory requirement, and most farms are not required to comprehensively assess their habitat impacts. Data on chemical use are lacking, and the United States and other countries regularly refuse imports from India because illegal antibiotic residues are found."
Domestic producers struggle to compete
Seafood Watch gives farmed US shrimp a "Best Choice" ranking, which Sun Shrimp founder and president Robin Pearl wears with pride. Sun Shrimp is the Florida-based fresh shrimp division of major US broodstock supplier American Mariculture, the US' largest shrimp farm and a major supplier of broodstock to farms on four continents.
"Sun Shrimp is very pleased to be granted the 'Best Choice' label under this program," he told Undercurrent. "There are ways to feed the planet and do so sustainably. This label helps educate consumers, and educated consumers drive demand changes we need."
The "Best Choice" label shouldn't be the only metric that consumers use to select their shrimp, however, he said.
"There is one big drawback with these types of certifications, however, and that is that in consumers' minds, these labels automatically imply better quality and wholesomeness. But unfortunately, this is not true," he said. "At Sun Shrimp, we compete with other 'Best Choice' producers who may meet the sustainability requirements, but who use all kinds of 'treatments' to preserve and/or process their products. These treatments offer zero benefits to consumers, as they are designed to primarily add weight and or improve appearance to mask improper handling along the way."
Quality aside, farmed shrimp will have difficulty competing in the volume — and thus pricing — game, Berger countered.
"Other than as a niche item for fresh, domestic farmed shrimp will always struggle," he said.
"Growing the bugs is only half the problem. Getting them into the forms consumers want is a whole other issue, which is very hard to do in the US. Maybe in the future, when grocery stores have multitrophic aquaculture facilities on their roofs, but that is far away."
And, of course, at least some domestic shrimp producers would rather you not buy a farmed product at all. The wild shrimp industry, which is perhaps a tenth of the import market, has been fighting for years to survive the low prices that mass import volumes bring.
Every little flick of the import leviathan's tail pounds down domestic shrimp prices, as Undercurrent has previously reported.
"We're small, and we create more of a niche market with [South Atlantic] Georgia shrimp, so we've been able to pay a bit more and charge a bit more because of the niche market, but I'm glad I'm not in the 'real world' of shrimp," John Wallace, owner of Anchored Shrimp Co. in Brunswick, Georgia, previously told Undercurrent. "I don't know how the [Gulf of Mexico] boats are working at all. You get another year of pricing in the wild market like this year, you'll lose another 50% of the industry."