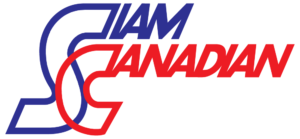 Siam Canadian Foods Co.
Sales 2015: $280 million
Sales 2014: $320 million*
Sales 2013: $280 million
Key Executive: James Gulkin, founder and managing director
9th Floor, Suite 283/44
Home Place Office Building
283 Thonglor 13, Sukhumvit 55
Kongton Nua, Wattana, Bangkok 10110, Thailand
Phone: +66-2-185-3311
https://www.siamcanadian.com/
Published: 19.09.2013 20:51
Updated: 8.11.2016 16:09
Canadian-born James Gulkin founded Siam Canadian 26 years ago with the goal of starting a seafood trading company to handle exports from Thailand into North America and Europe.
Now, more than a quarter-century later, the company has grown to oversee the entire exporting process, from packaging and quality control to transport and sales.
In 2015, Siam Canadian turnover was lower than the year prior, according to the company due to lower prices of shrimp.
In 2016, howerver, Siam Canadian expects to exceed $300 Million in sales as it reports stronger prices and volumes sold.
The United States is still the company's largest market, followed by Canada and Western Europe.
*IntraFish estimate