Its kind of a house of cards': While seafood shipping costs ease, cold storage backlogs in US are next big headache: Intrafish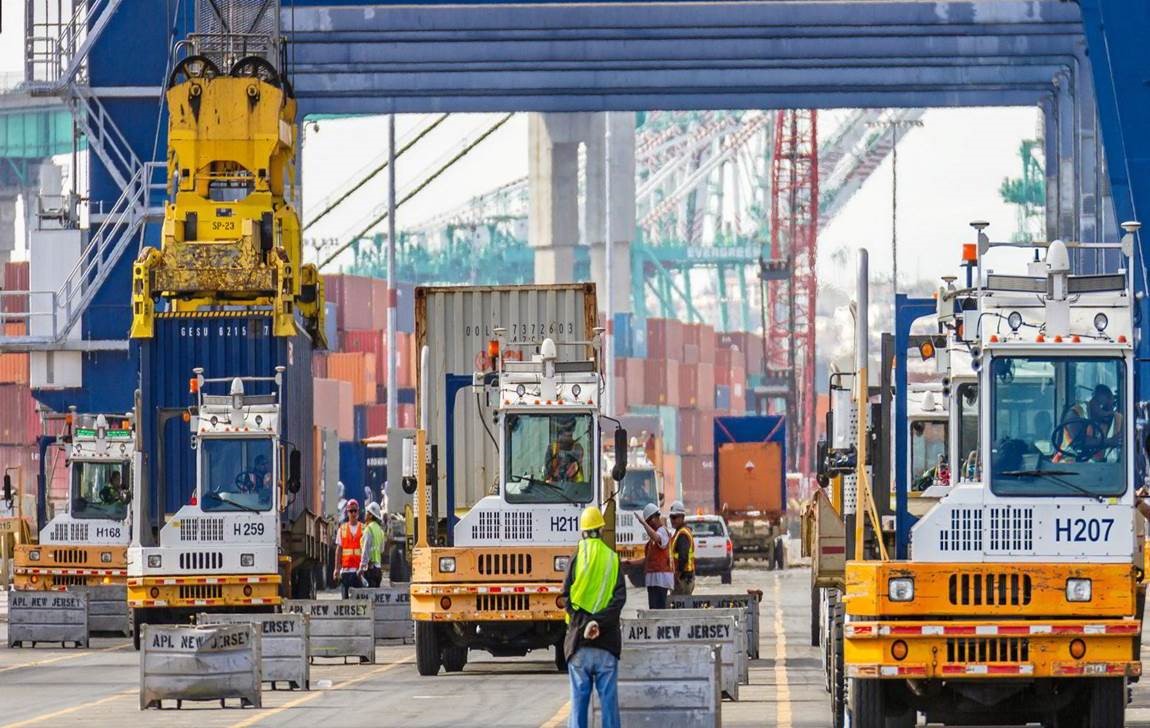 While some companies are managing to clear shipments faster, continued backlogs and freezer space continue to challenge seafood executives.
John Evans: Intrafish
US seafood importers appear to be suffering mixed experiences at ports, with some reporting faster clearance times and wider container availability, while others point to continued congestion and tight freezer space across the country.
Following the onset of the global COVID-19 pandemic in early 2020, the seafood industry and many others suffered from soaring shipping rates, reduced shipping options and fallout from port congestion as they battled for space aboard vessels.
Container rates quadrupled as the pandemic set in, rising particularly steeply in 2021, and are still far above those seen before the health crisis began.
While some market sources point to easing congestion, others even see the situation getting worse in some instances.
The situation has improved from when companies couldn't even get confirmed freight shipments or had to pay exorbitant rates to ship anything.
"All of that has improved. Rates overseas are not going up any longer and in most instances they are coming down a little bit," one seafood industry executive told IntraFish.
Freezer space at cold stores continues to be extremely tight across the United States, the executive added.
"To some degree I expect it to mitigate itself as well. That hasn't happened yet, but I think we are at our apex," the executive added.
Tight freezer space means containers cannot be unloaded until space is created, causing backlogs and demurrage charges for seafood shippers.
Joe Chekouras, seafood import and export manager with US shrimp supplier Mazzetta, said his firm has noticed slow but steady progress, with shipping lanes starting to open up, but the situation remains tentative.
"Its kind of a house of cards," he said, noting talk of possible a port strike in Los Angeles, something that could throw everything into flux again.
"The biggest problem, and I know a lot of other companies are having, is freezer space, so that part of the supply chain is starting to create a bottleneck, which is backlogging to the piers and being able to offload containers from ships," Chekouras said.
A shortage of rail workers has been the latest hiccup to impact the critical Los Angeles port and cause further product backlogs.
One importer of Indian shrimp said container shortages appear to be a thing of the past but expects the situation will take a few more months before returning to normal.
"It's getting better. It's not as bad as what we saw. The port conditions are getting a little better but there are still challenges," the importer said.
Global refrigerated container (reefer) rates were expected to increase further in the third quarter, according to shipping sector analysts Drewry.
This comes after reefer container freight rates across the top 15 reefer-intensive trade routes rose just over 50 percent in the year to the end of June.
However, there is stabilization on some reefer trade routes, which may be followed by modest declines through 2023 as cargo owners push back on unsustainable freight rate increases, Drewry said in its recently published Reefer Shipping Annual Review and Forecast 2022/23 report.
"We are expecting them to come down but still we are not seeing an adjustment, and think it will be more time, maybe next year, when we can see real meaningful pricing on a lower level," the importer of Indian shrimp said.
Earlier in the pandemic Jim Gulkin, managing director at shrimp supplier Siam Canadian, looked on as shipping rates from many origins increased 20-40 percent overnight, while some rates from ports of origin such as China soared.
"Container availability is much better and shipping cost itself has dropped from most origins, although still massively higher than pre-COVID," he said.
In February, the Biden administration announced it was setting aside $450 million (€451 million) to help unclog US ports, which could use money to expand terminals, build new piers and rail yards to transport goods.
Sam Galletti, president of Southwind Foods/Great American Seafood Imports, said "things are getting better at port, but storage is still very tough."
Fortune Imports President Jeff Goldberg agreed, although his company has been finding solutions.
"Yes, space is limited, but we mostly use our own cold storage we bought last year and rely on third-party facilities for some of our needs," he said.
Even amid reports of an improving situation, there are storm clouds overhead.
Wait times for vessels at several US East Coast and Gulf ports are increasing, and some of those ports are out of storage space for containers, said Travis Larkin, whose North Carolina-based importer and processor Seafood Exchange sources shrimp for the US market mostly from Ecuador.
"This continues to be a serious challenge," he said.
Larkin's comments are supported by reports highlighting canceled sailings, stuck vessels and increased warehouse prices, particularly on the US East Coast.
Increased numbers of container vessels anchored off of Savannah, Georgia, and Houston are a sign of shipping lines moving cargo away from the US West Coast, although higher container volumes are lifting prices for East and Gulf coast warehousing, the report said.
These challenges include shipping lines still canceling sailings because of US port congestion, even though container traffic from from China has fallen sharply as US ports continue to suffer productivity problems.