Lingering 'glut' continues to hold down US shrimp imports: Undercurrentnews
Importers brought 67,782t of shrimp into the US in July. That's 11% under the 76,412t recorded in July 2021 and 12% under the 77,255t recorded in June 2022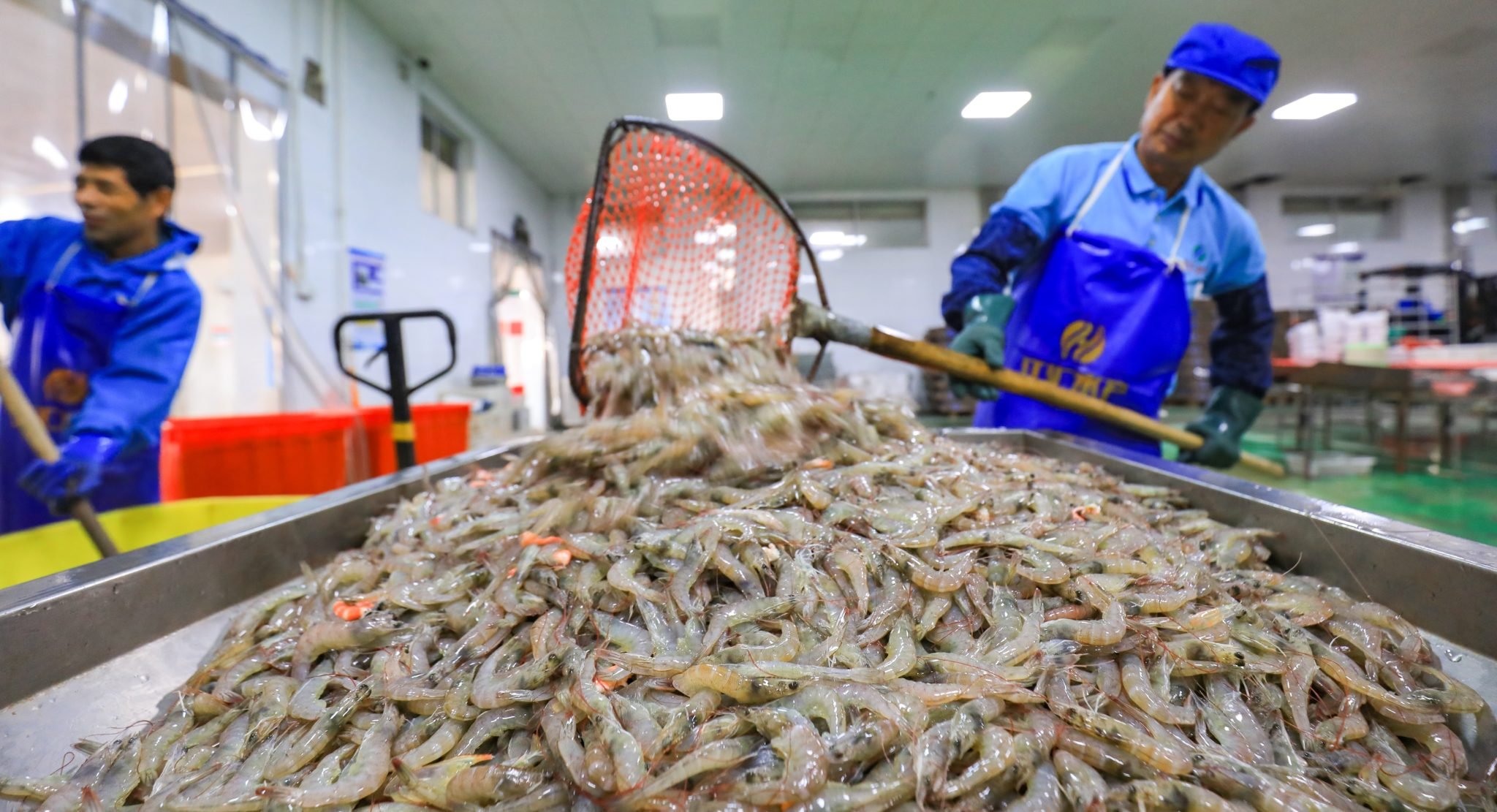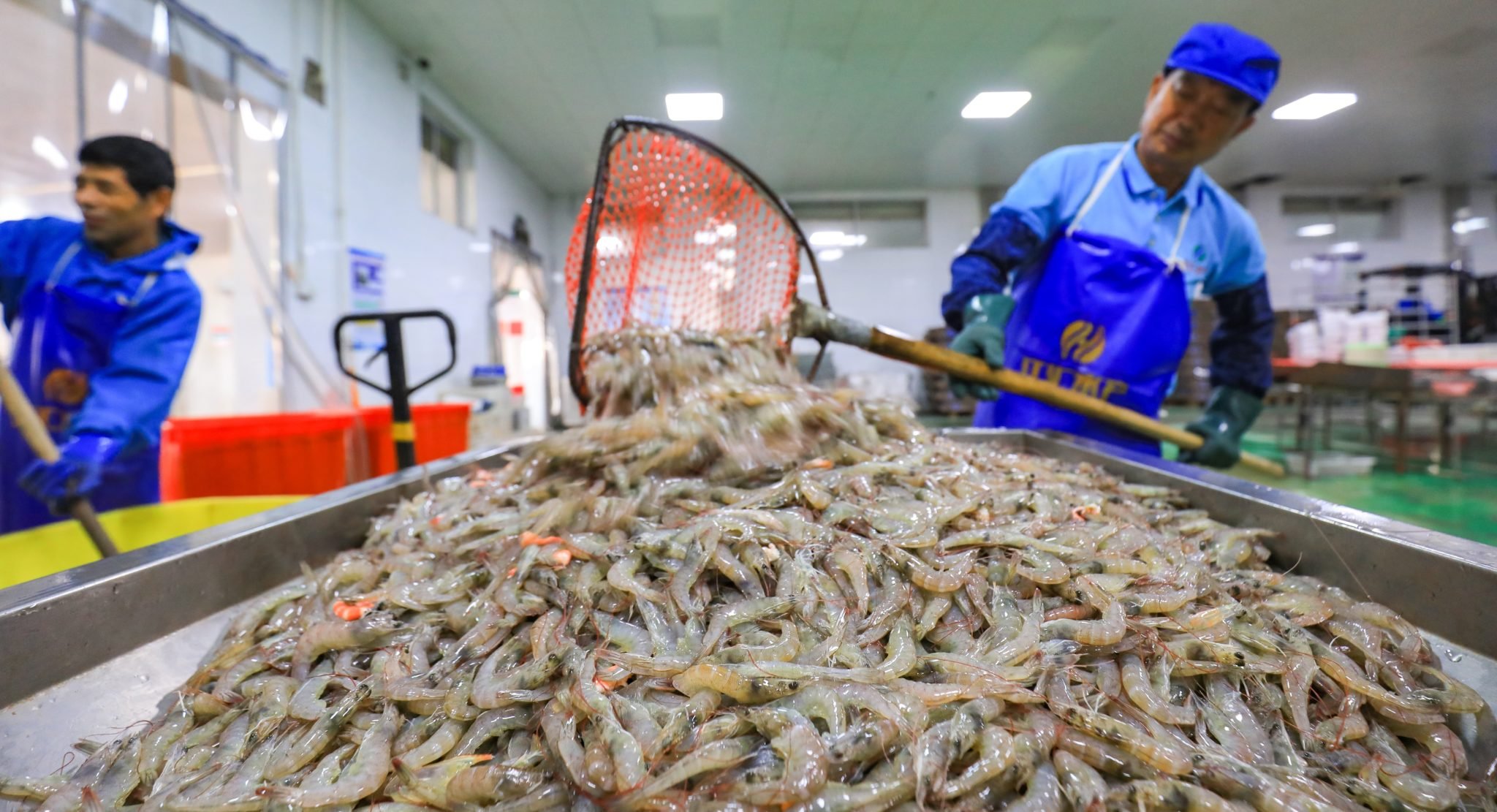 Nick Sambides Jr.: UnderCurrentNews
Is US shrimp demand contracting? Going into freefall because it has been glutted for several months now? Or like an airplane coming in for a landing, is the fall being moderated by buyers cutting their orders to let the glut fade away?
To Travis Larkin, CEO and owner of Seafood Exchange, a seafood importing and wholesale company based in Raleigh, North Carolina, it's a bit of a trick question.
The answer is, all of the above, he says.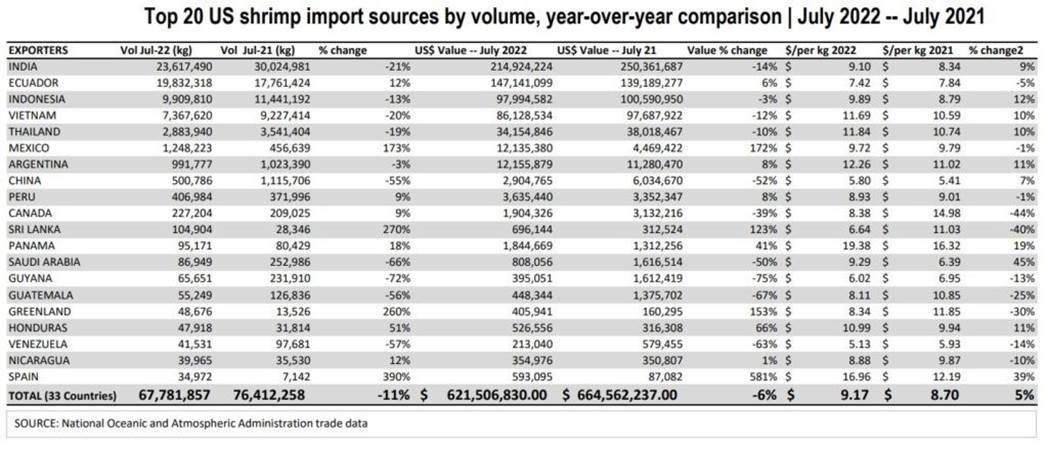 "Inventories filled up as everyone rushed to catch up from two years of logistics challenges, and now sales have slowed so importers and other large users are hitting the brakes," Larkin said. "The marketplace," he added, "is simply seeking balance."
'A little bit of an adjustment'
Broken down bit by bit, the latest data from the National Oceanic and Atmospheric Administration (NOAA) tell the story. According to NOAA, US shrimp imports fell in July 2022 compared to 12 months before. By itself, that's not surprising, given that the market has been glutted since at least May and it was booming last year, its greatest year ever, on record.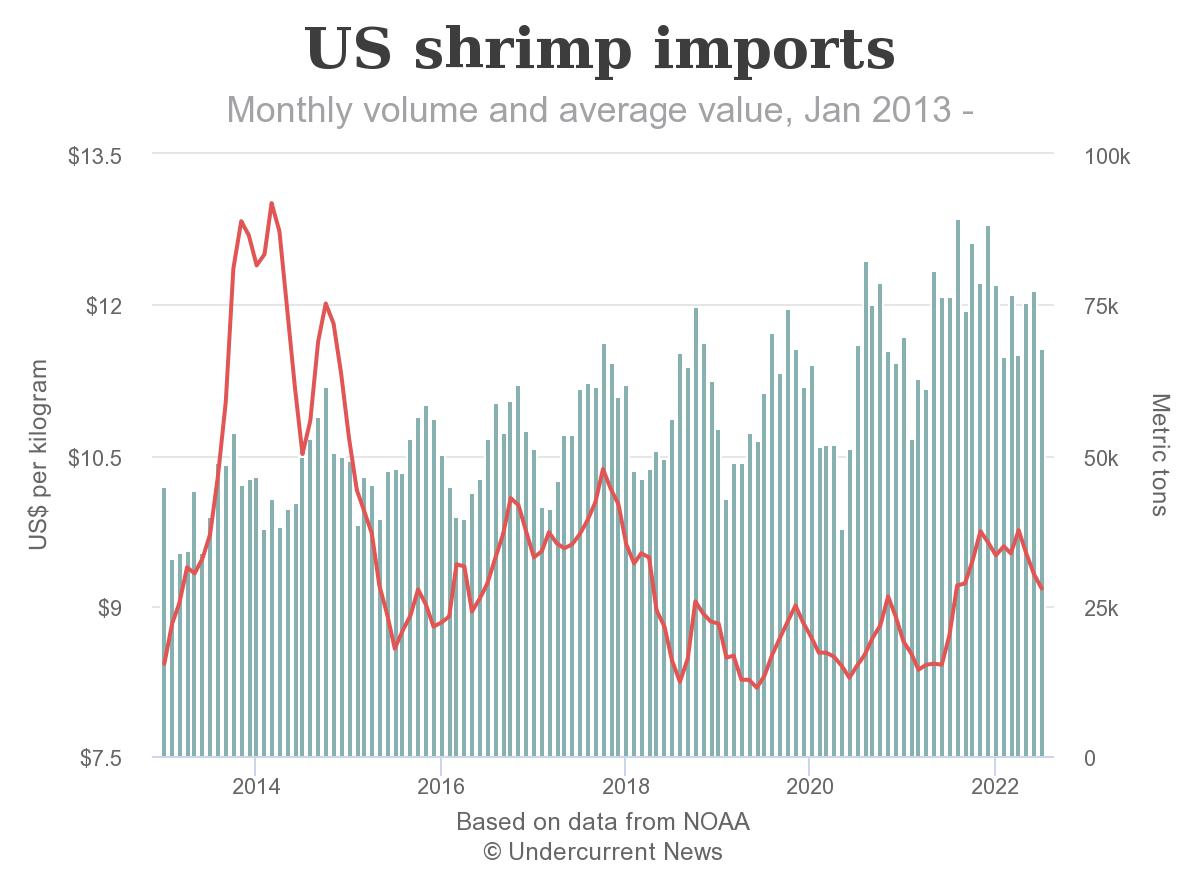 But perhaps what is surprising is that the market is also down, and down a lot, compared to June, by both value and volume. Importers brought 67,782t of shrimp into the US in July. That's 11% under the 76,412t recorded in July 2021 and 12% under the 77,255t recorded in June 2022.
Even more unusually, given the last year of record imports, the value of July 2022's shrimp, $621.51 million, falls 13% under last month's $719.14m value — a large number even allowing for the summer slump shrimp purchases typically fall into before rebounding in September or October.
That's when buyers get their groove on stocking up for Thanksgiving and the rest of the holiday season of fall and winter.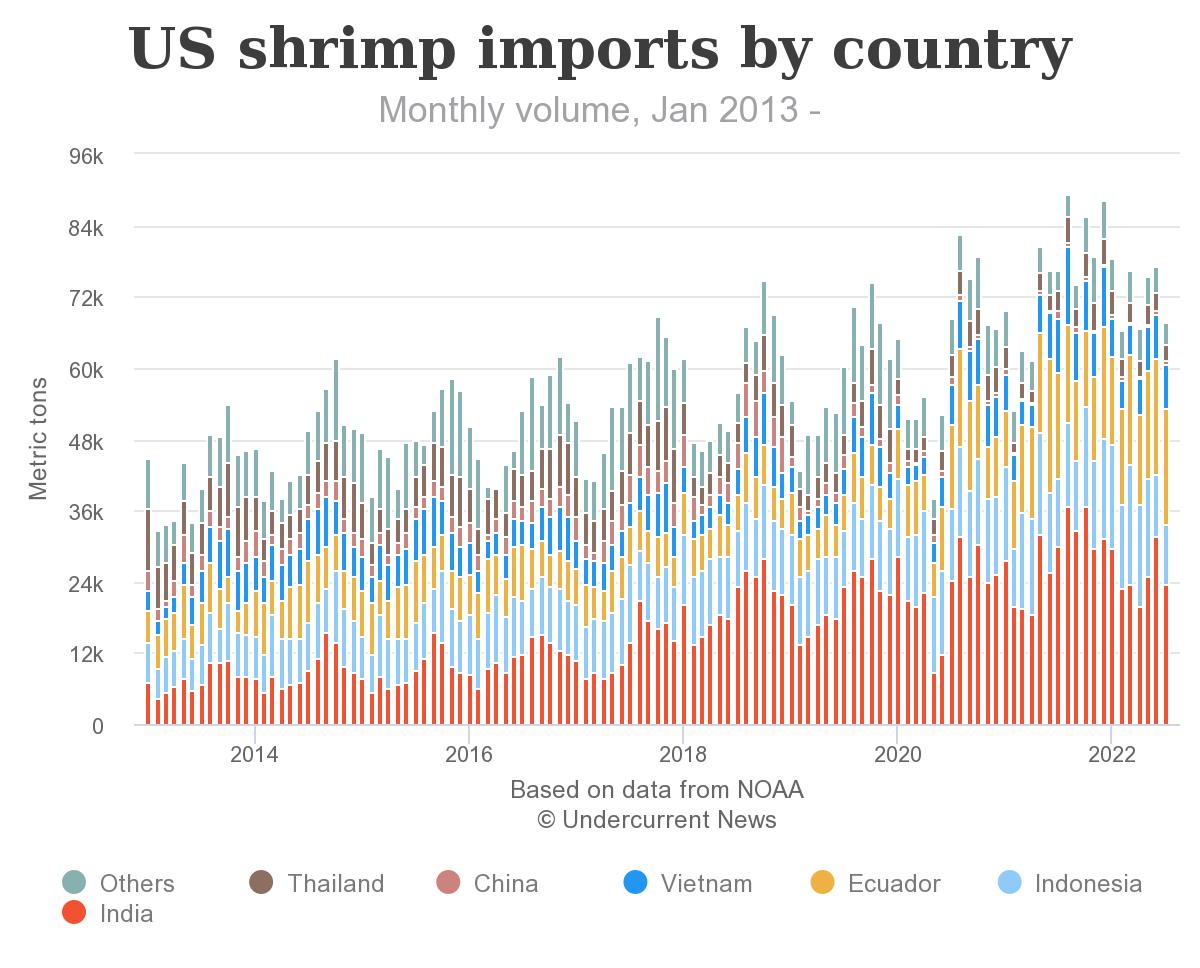 From what Larkin understands from discussions with other shrimp wholesalers, the market is still jammed with product. Worse still, a lack of available freezer space leaves most handlers in a bind, he told Undercurrent News.
"We've probably got some lower dollar values coming in on a per-pound basis or a per-kilo basis, and I think the other thing we've got going is warehouses are just bursting," Larkin said. "Most people don't either don't have anywhere to put it or are trying to get rid of what they've already got, so I think we've just got a little bit of an adjustment or a correction going here. That's really a little bit oversimplified, but anecdotally, that seems to be what I'm hearing."
Jim Gulkin, CEO and founder of Siam Canadian Group, is hearing the same things.
"Purchasing is slowed down. There's still abundant inventory in the US. Some retailers are continuing to purchase for ongoing programs, so it's not at a complete standstill, you know, business is continuing, but a number of retailers have more inventory than they need," Gulkin told Undercurrent.
Some of that adjustment might be found in the drop in y-o-y imports recorded in July by six of the top 10 importers, including four of the top five – India (21% decline), Indonesia (-13%), Vietnam (-20%) and Thailand (-19%).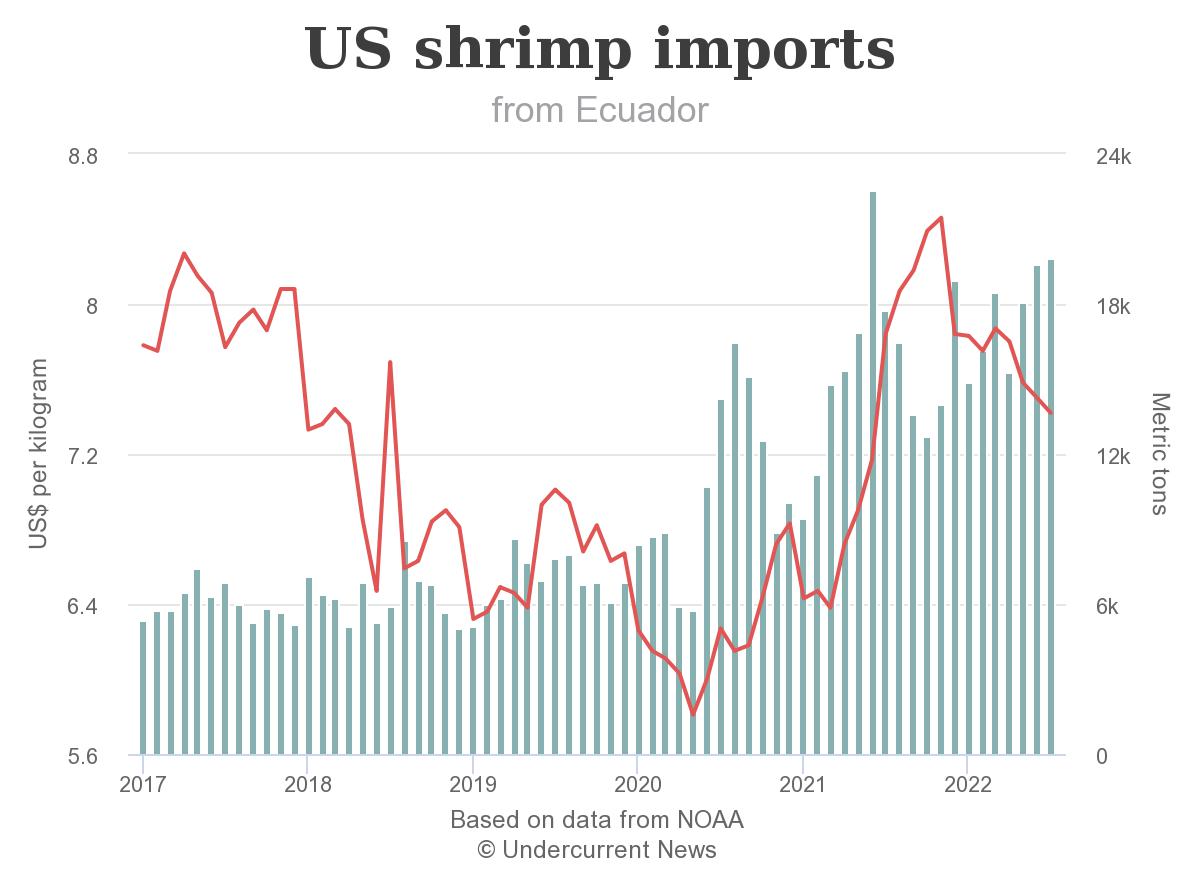 Seven of the remaining 15 within the top 20 recorded declines in shrimp exports to the US. Of the 20, only nine imported more shrimp to the US than they imported in 2021, which was admittedly a booming year for shrimp imports. Even allowing for the natural summer decline in shrimp consumption, that is probably an indication of a downturn or at least a flattening of the market.
"All I can make of it is after an unprecedented amount of production worldwide – imports into the US — now a slowdown in sales is happening, coming off the pandemic madness and [caused by] inflation, which is high overall, and food inflation, which is even worse, and with late summer, which is never a great time for the shrimp market," Larkin said. "I think the demand just has not been there to support anything except what we're seeing, and even with the numbers down, it can be hard to find a warehouse to put product in right now."
In terms of inflation, the US Department of Agriculture (USDA) predicted last month that all food prices will increase by 8.5% to 9.5% this year. Of that, which is an average, food-at-home costs are expected to jump 10% to 11%, with food-away-from-home (ie., restaurant) prices bringing down the average by climbing only 6.5% to 7.5%, USDA said.
Gulkin warned against drawing too many inferences from month-to-month comparisons.
"There's peaks and valleys throughout the year. There's peak buying periods and lower buying periods, peak shipping periods and lower shipping periods, so one month against the previous month or against the following month is not necessarily significant," he said.
India and Ecuador — the juggernauts
Yet for all that turbulence, some things aren't expected to change all that much. However much a nascent recession, inflation and the continued flickering embers of the pandemic or accompanying supply-chain difficulties are expected to push prices up, India and Ecuador aren't likely to surrender pride of place as the top two exporters of shrimp to the US, Larkin said.
India stayed the US' top shrimp supplier with 23,617t worth $214.92m, or $9.10/kg in July, -21% off the y-o-y levels of 30,025t worth $250.36m, or $8.34/kg. India will likely stay at the top, first or second, because it puts more into shrimp production than anyone, Larkin said.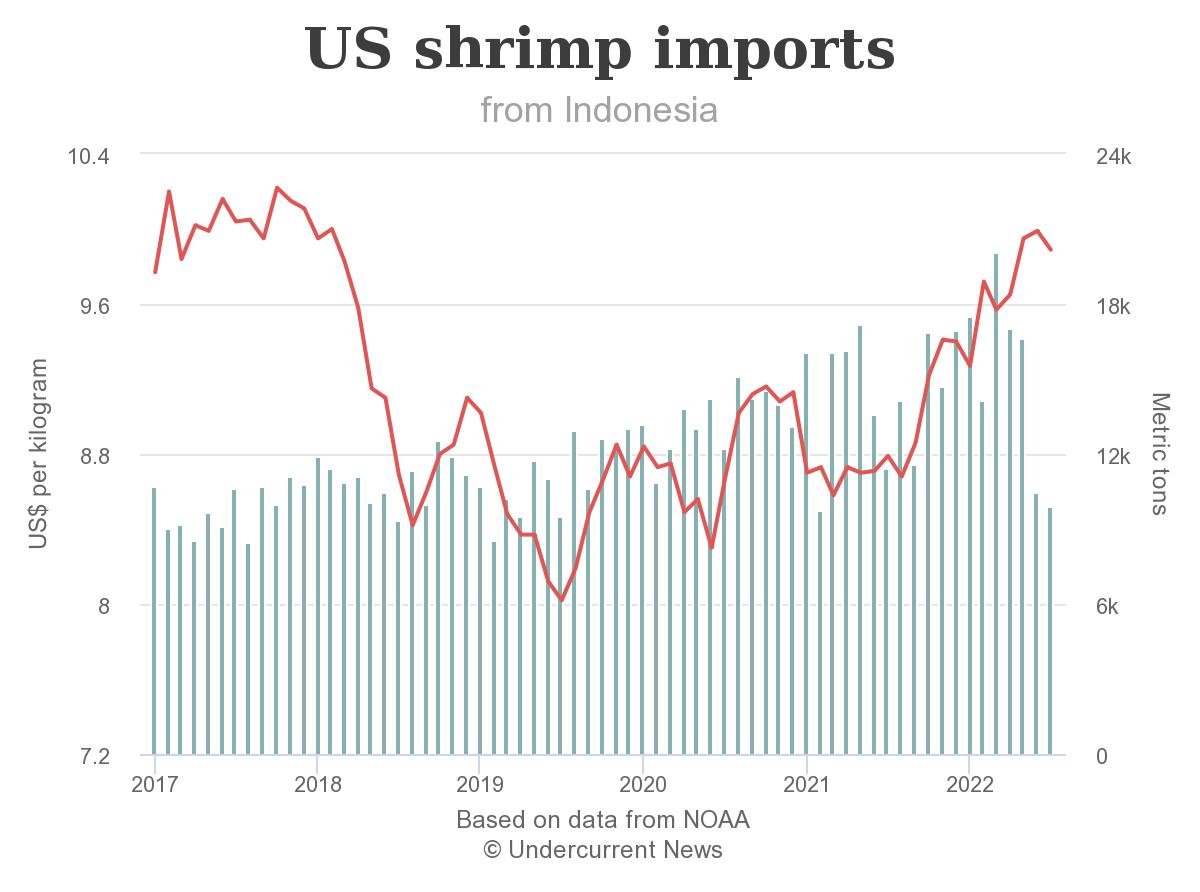 Ecuador, meanwhile, produced 19,832t worth $147.14m/$7.42.kg in July, the only country among the top five that increased its production y-o-y last month, 12% more than 17,761t worth $139.19m/$7.84kg in July 2021.
As Undercurrent reported from the Global Shrimp Forum, Norwegian data analyst Kontali said that its new methodology for assessing production, which it calls live shrimp equivalent, shows India was the first country to export 1m metric tons, not Ecuador. India's largest single shrimp producer, Sandhya Aqua, also seeks to invest in more farming domestically and in Africa and Central America.
India's shrimp "survival rates are not as high as Ecuador's. I think if the two countries had the same amount of production area, the same number of hectares under production, we'd see a massive difference because the Ecuadorian model is just performing better, but there's no reason to think that India's gonna go away anytime soon," Larkin said.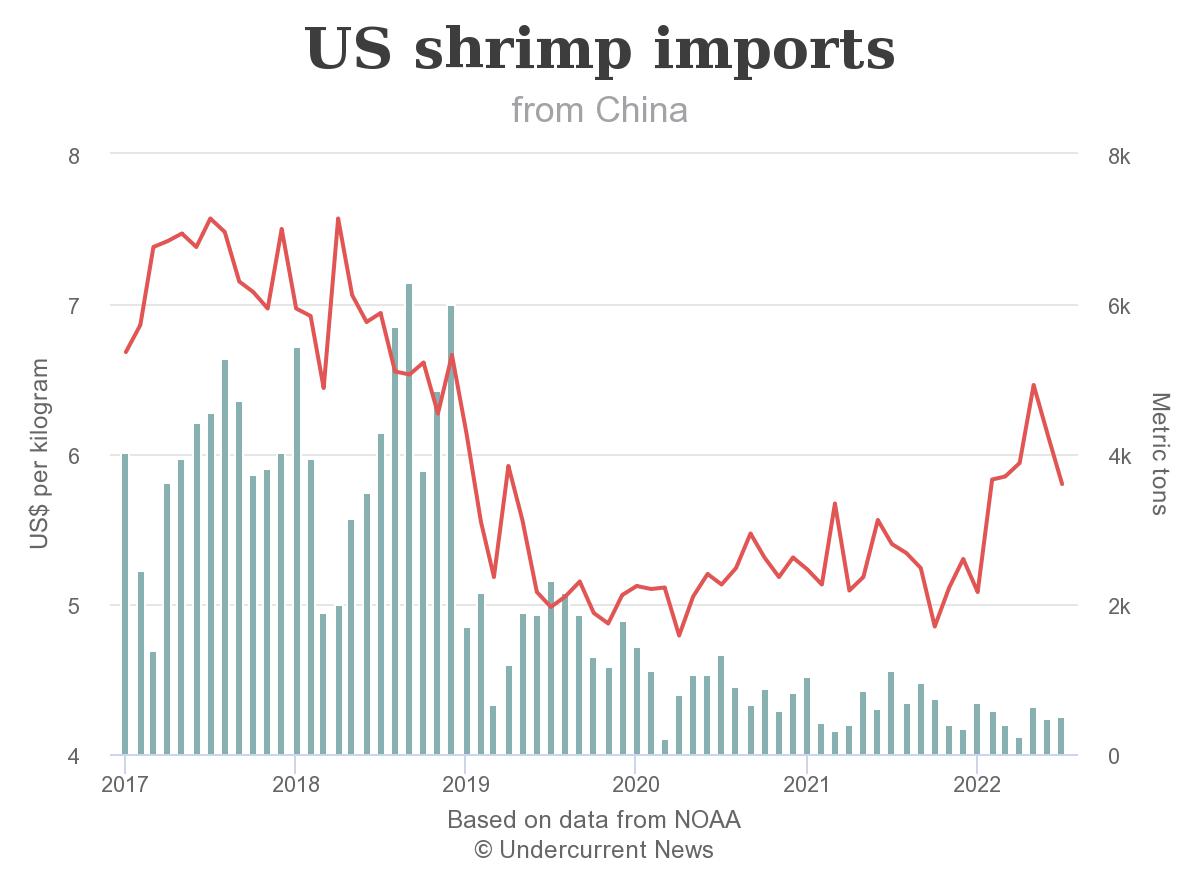 Ecuador, which Kontali predicted would surpass India as the top shrimp producer this year, will continue to produce tons of shrimp because it is simply the most efficient producer there is, Larkin said.
"Ecuador's going to continue to be on its way up. They just have all their ducks in a row with their production methods," Larkin said. "I think the other big producers – India, Thailand, Indonesia and Vietnam – they may be a little bit level here for a while, but over time I think that we'll see them continue to progress and grow a little bit, but probably not at the rate that Ecuador's doing."
Thailand, Vietnam and Indonesia will also likely increase their production slightly, Gulkin said.