Seafood industry anxiously awaits review of Indonesia's escrow rule: SeafoodSource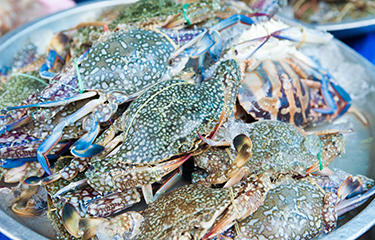 A rule requiring escrow 30 percent escrow deposits on Indonesian export shipments valued above USD 250,000 (EUR 230,000) is under government review.
The outcome of that review will be pivotal to the future of the country's seafood industry, according to National Fisheries Institute Chief Strategy Officer Gavin Gibbons.
"This policy is more than just an inconvenience and it has already caused some companies to reconsider their Indonesian sourcing," Gibbons told SeafoodSource. "During this review period, we encourage the Indonesian government to reconsider the policy."
The rule, which officially took effect 1 August, requires exporters of high-value cargo to make a deposite equivalent to 30 percent of the value of their shipments into a special bank account controlled by the Indonesian government for a minimum of three months. The government's justification for the regulation is to combat the increasingly common practice undertaken by Indonesian exporters of retaining their foreign exchange earnings overseas in order to capitalize on more favorable interest rates and to support their international operations.
Gibbons said NFI has been informed the policy is now in the midst of a 90-day review by the Indonesian government. NFI is still working to understand the new policy, but the organization has already decided to oppose it, he said.
"We are voicing opposition to it at places like the Indonesian embassy in Washington," Gibbons said.
A number of products will be impacted by the rule, and in the seafood industry, they could potentially include shipments of blue swimming crab, tuna, and shrimp.
"The policy can affect anyone whose export containers are over USD 250,000 in value. So, while it's not confined to species like blue swimming crab it certainly hits them disproportionally based on value," Gibbons said.
Siam Canadian Indonesia General Manager Cicilia Darmali said black tiger shrimp exports are more likely to be impacted than vannamei shipments.
"Due to the decline in market prices across all seafood items, it's likely that only a limited number of shipments will meet or exceed the USD 250,000 threshold per container. This situation might primarily influence containers carrying crab, tuna, and black tiger products, contingent upon the sizes they are sold in," she told SeafoodSource via email. "For the packers who export vannamei, mostly each container does not reach USD 250,000. So far there is no impact for our vannamei packers who are the major seafood exporters from Indonesia."
Darmali said her company, a major seafood trader across Asia, is looking forward to the release of more details about the policy from the Bank of Indonesia on 30 August.
"So far, we heard that the 30 percent value must be deposited on the packer's account at the end of each month when they receive the income. So for example, if the packer receives the payment on 10 September, they can still use the money and the 30 percent amount must be in their account starting from 30 September," Darmali said.