Siam Canadian

Country: Thailand
Based: Bangkok
Key executive: Jim Gulkin, manging director
Export volumes 2015: 28,000t
Estimated exports 2016: 29,000t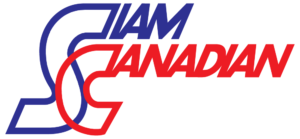 Founded in 1987 by Canadian Jim Gulkin, Siam Canadian has built itself up from a small food trader to one specializing in large volumes of frozen seafood.
The company saw the rapid growth in Thailand's aquacultured shrimp as a tremendous opportunity, and made frozen seafood its core business, with shrimp the main focus of its successive expansion.
In 1992 Siam Canadian opened its first overseas branch in Vietnam. It continued to grow its procurement network and expand its operations by subsequently opening additional offices in China, India, Indonesia and Myanmar.
Gulkin has spoken to Undercurrent News on the importance of having both a wide supply network and customer base, and this has been evident in its expansion plans. It has added pangasius, tilapia tuna and squid, among other species, to its product range, in a bid to soften the difficulties of low shrimp raw material over the past few years, with diseases affecting many producing nations.
Siam Canadian later added an international trading division to its Bangkok headquarters to facilitate procurement of products from countries outside of Asia.
It claims the power to buy in bulk, with sales exceeding $300 million making its pricing highly competitive, it says on its website.
The firm currently maintains offices across six Asian countries, and additionally procures product
from North America, South America, Europe as well as Bangladesh, Korea and Japan. It now sells to importers in over 70 countries on six continents.
The company will also work with buyers and processors on new product development, it said.
Imports have become an increasingly important part of the business, with plans to open a Chinese import office in 2016.
"We are going to start off small and slow. We are looking at setting up a small office to manage imports and it will be 'learn as we go' type of thing
— we are not going to go out with any big fanfare," said Gulkin.