Siam Canadian reaps benefits of Ecuador shrimp boom with well-timed office: Undercurrent News
The Thai-based seafood trader expanded its operations into Ecuador right as national shrimp production exploded in 2021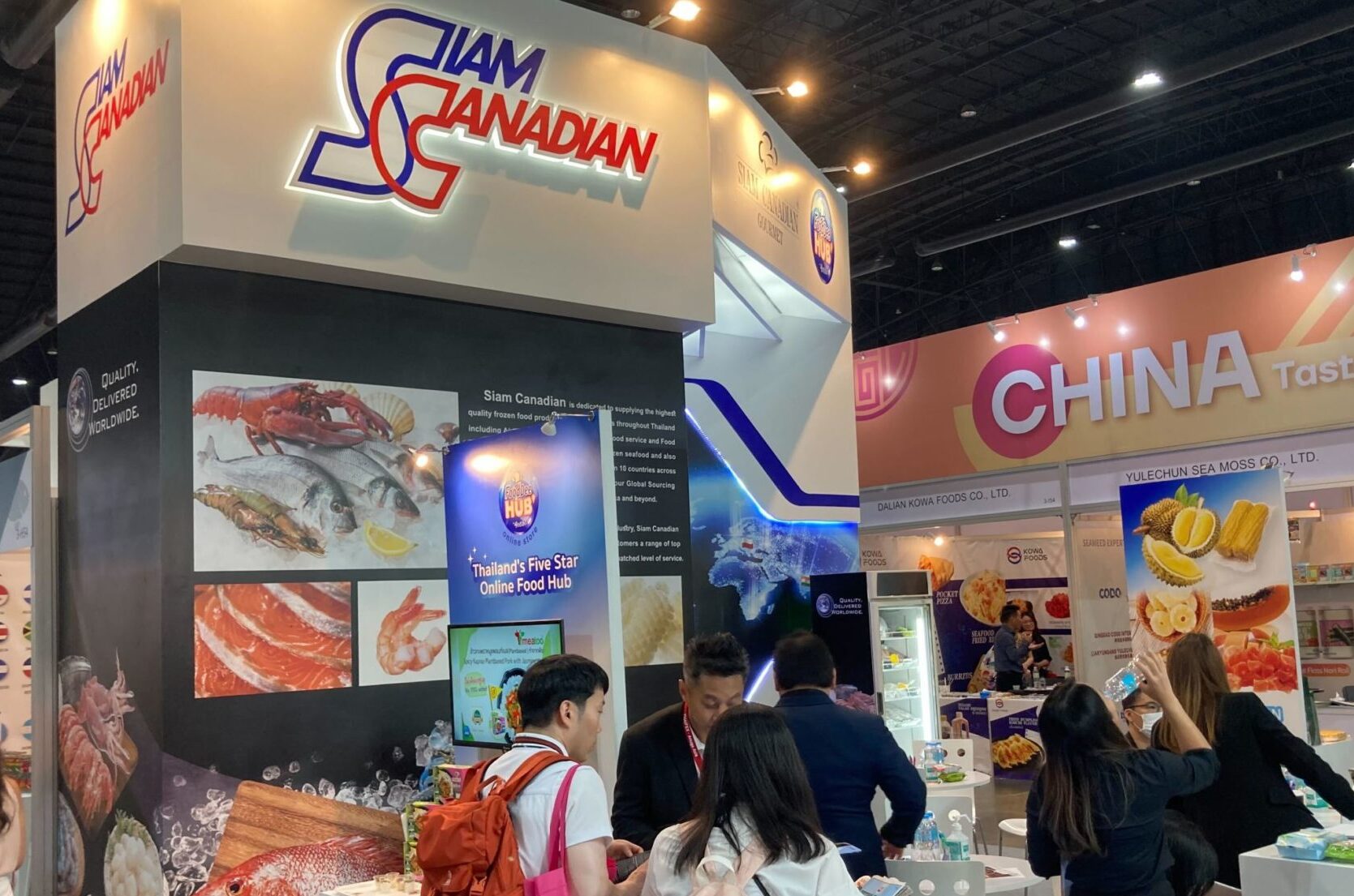 BANGKOK, Thailand — Thai seafood importer and distributor Siam Canadian has been enjoying the fruits of its blossoming Latin American operation this year, CEO Jim Gulkin told Undercurrent News at the company's head office in Bangkok.
Dan Gibson: Undercurrent News
The group opened its main office on the continent in the Argentine capital Buenos Aires back in 2019, but expanded midway through 2021 with the opening of a second office in Ecuador's shrimp capital Guayaquil. "We've done very well there," CEO Jim Gulkin told Undercurrent. "I can't tell you the volumes exactly, and it's still difficult to grow supply after COVID, but we do have a steady increase, I can say that."
While the "clear majority" of Siam Canadian's shrimp is sourced from Asia, having a footprint in Ecuador has been a big help for the company as production in the Latin American country has exploded in recent years — up 64% by volume between 2019 and 2022, according to Rabobank.
And along with species of Latin American fish and loligo squid, Siam Canadian has also been sourcing notably higher volumes of Argentine red shrimp from Buenos Aires over the last year, Gulkin said.
In contrast, Siam Canadian's sourced shrimp volumes out of India, Thailand and Vietnam have been relatively flat in the same period.
"I would say our volumes have been more or less steady, with the past 10 months being the exception, where business has slowed because of [high US] inventory. But overall, it'll get back to where it was — it always does."
"And then we have our import distribution in Thailand, which is doing very well; in China, which is also doing well; and Vietnam, which is still a bit new," he said, referring to the firm's office in Ho Chi Minh City which opened in early 2021 at the height of the pandemic, and has been slow to get off the ground.
"We're doing meat, which we're importing from South America, North America and Europe, and we do some seafood products. We've been bringing in various items to Vietnam, but also buy and source locally as well."
The company has no plans to add to its import distribution network further for the time being, he noted, describing the company's supply line — importing seafood from Thailand, Vietnam, Indonesia, China, India, and South America — as being in "a good position," with widespread coverage of all major shrimp producers.
"But if opportunities present themselves, then of course we will consider. We're always looking to expand our business."
Awaiting US market recovery
By revenue, the difficult shrimp market of the past year meant Siam Canadian's turnover for 2022 was down roughly 7% year-on-year at $270 million, Gulkin said.
"This year, I'm not willing to predict yet," he said. "We're waiting for the [US] market to kick back in, and then I'll have a clearer picture."
Full inventories in the US forced the group to shift a proportion of its sales to other markets in Western Europe and Asia he said, where Siam Canadian did "a lot more business" than usual in 2022.
However, the fluid nature of the operation means Siam Canadian can easily revert to normal service if US demand recovers as expected in the next couple of months.
"We're not a producer, so there's no limitation for what we can supply. It's not as though we have one facility and can supply so many tons a year and then have to choose where we're going to sell them — we can supply as much as the market can take."
A more permanent change is the group's product portfolio, which has added many new value-added products in the past year, Gulkin said. These include shrimp dim sum, roasted freshwater eel, both cooked and raw marinated shrimp, and a variety of other breaded and pastry-wrapped shrimp products.
"They are a little easier to manage long-term," he explained. "Because once you have a particular product, it's not a commodity, so it's not something where buyers can just switch to another origin or another producer because it's cheaper. We've been working pretty hard on that.