Thai shrimp packers struggling with freight rate hikes: SeafoodSource News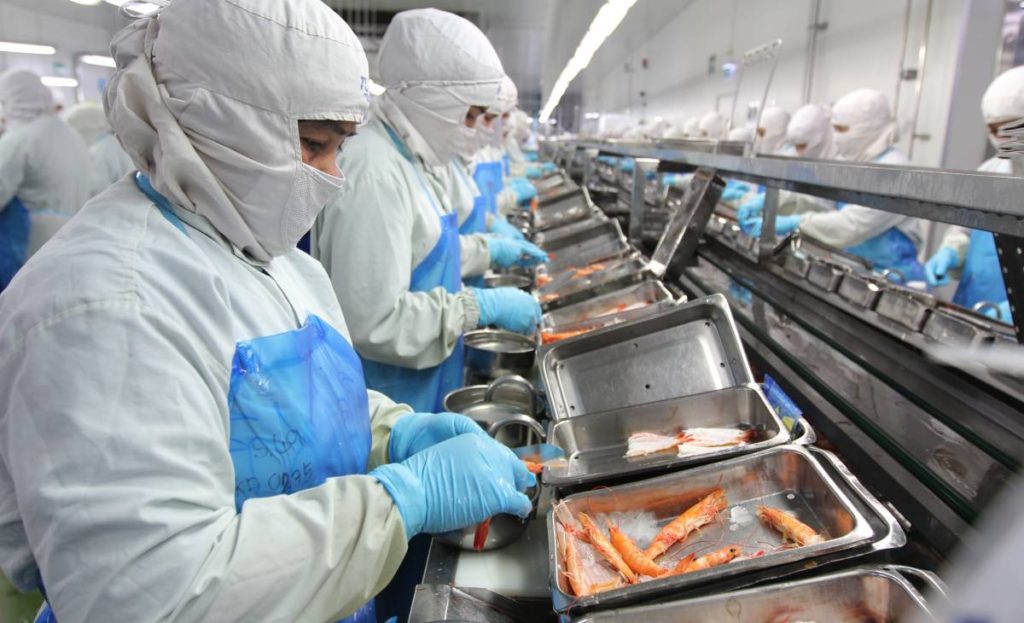 Toan Dao: SeafoodSource News
Shrimp exporters in Thailand are coping with an increase in shipping costs, even as they experience high demand for their products during the upcoming holiday season, according to Bangkok, Thailand-based seafood trader Siam Canadian.
The price for a container to major ports in the U.S. quoted by carriers is currently between USD 13,000 and USD 21,000 (EUR 11,200 and EUR 18,200) from Bangkok to Los Angeles and between USD 13,000 and USD 18,000 (EUR 11,200 and EUR 15,600) from Bangkok to New York City. Shipping service to other U.S. ports, such as Chicago, Houston, San Francisco, and Jacksonville, is not available at all, according to Siam Canadian.
Despite the high freight rates and limited destination options, exporters are scrambling any available space. Some are being charged a premium of USD 25,000 (EUR 21,600) per container or even higher to get their space confirmed.
"The competition for vessel space among the exporters is very tough, since demand is going up for festive-season shipment," Siam Canadian said.
Congestion in U.S. ports has become another issue  facing exporters, with more than 50 vessels queuing at the California gateways of Los Angeles and Long Beach. The shipping crunch is expected to ease off when shipments for the year-end holidays are completed, but shipping prices will remain high possibly until summer 2022, forcing exporters to recalculate their cost structure, the company said.
Meanwhile, prices of shrimp are going up in Thailand as processors are accelerating production to serve orders. But the shipping difficulties have affected production schedules and cold-storage facilities to capacity, causing some companies to slow down their operations, Siam Canadian said.
Prices for 71/90 cooked, peeled, tail-on shrimp count per kilogram are high, and Siam Canadian also forecasts that large-sized Thai shrimp will see higher prices as bad weather has limited their availability. Heavy rains during the monsoon storms have created flooding and increased the presence of diseases, forcing farmers to rush to harvest their shrimp to avoid losses.
"White feces is still a problem for the shrimp farmers. Some parts of Thailand are already affected by flood and heavy rain. We have been warned by the authority that there is a high chance of flooding in all areas in Thailand," Siam Canadian said.
Additionally, Thailand's seafood industry is dealing with an ongoing outbreak of COVID-19 – the country is recording around 10,000 new cases daily – as well as government measures to curb the spread of the virus. Most are functioning with reduced workforces as a result.
"There is no report of a new cluster in any seafood factory for a while, but all the factories do not want to take any risk of closing the production line," Siam Canadian said.