Thai vannamei prices rise further in week 44, remain among lowest worldwide: Undercurrentnews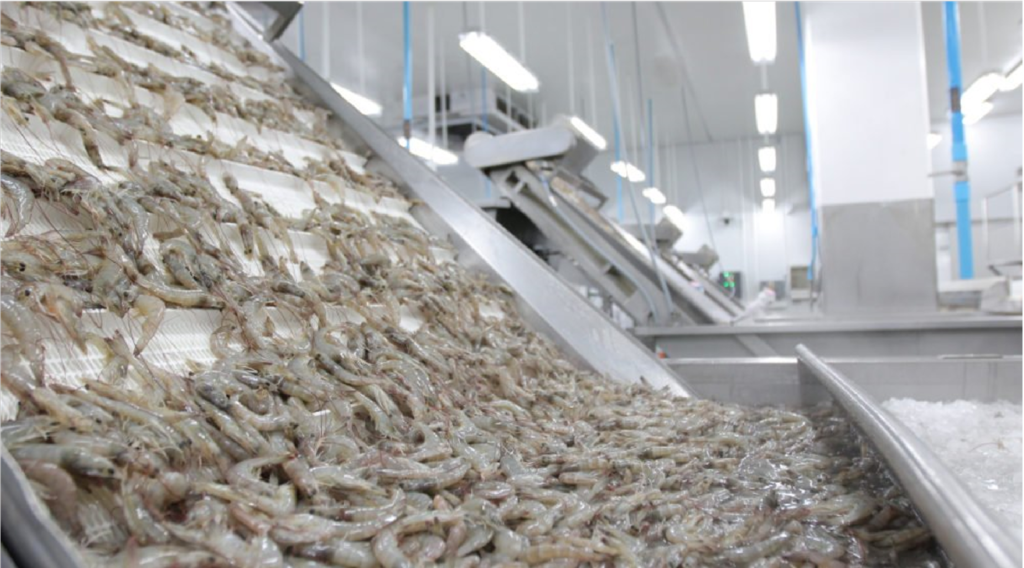 María Feijóo: UnderCurrentNews
Average spot prices for head-on, shell-on vannamei shrimp in Thailand have seen another rise across all sizes in week 44, according to data from the Talay Thai wholesale shrimp market provided to Undercurrent News.
Farm-gate prices for 60-count shrimp rose by THB 7.50 to THB 152.50/kg during the week, as did prices for 70 and 80-count vannamei to THB 145/kg and THB 132.50/kg. 
In dollars — as shown in the second chart below, which is also available on the Undercurrent prices portal — prices were $4.58/kg for 60-count shrimp; $4.35/kg for 70 counts; and $3.98/kg for 80 counts.
As Undercurrent previously reported, further increases in shrimp raw material prices are expected to be seen until the end of 2021. Also, most farms have already finished harvesting, so shrimp supply is also likely to drop.
According to frozen seafood supplier Siam Canadian Group's latest market update, the government has already advised the population to prepare for massive floods, which could see farmers delay their new crops until as late as February 2022.
Additionally, freight costs continue to be astronomical, a picture that is expected to last until summer 2022 at the earliest.
"There is no sign of improvements since availability is still minimal. Congestion is still a big problem, with exporters facing detention and demurrage charges due to it," the update adds. "We hope the situation to improve after November once bottleneck at ports has been resolved. However, we don't see the overall problem improving until summer."
Compared to prices available in other major producing countries, Thai 60-count shrimp continue to be among the lowest worldwide.
However, thanks to continuous increases over the last few weeks, Thai prices have surpassed prices for Ecuador's 60/70 counts.
There are still no prices available for Indian 60-counts, as the latest data goes up to week 42 only. Chinese shrimp prices also continue well above the rest, even though data hasn't been updated for the week yet.