Vietnam pangasius shortage begins to bite, expected to last until summer: Undercurrentnews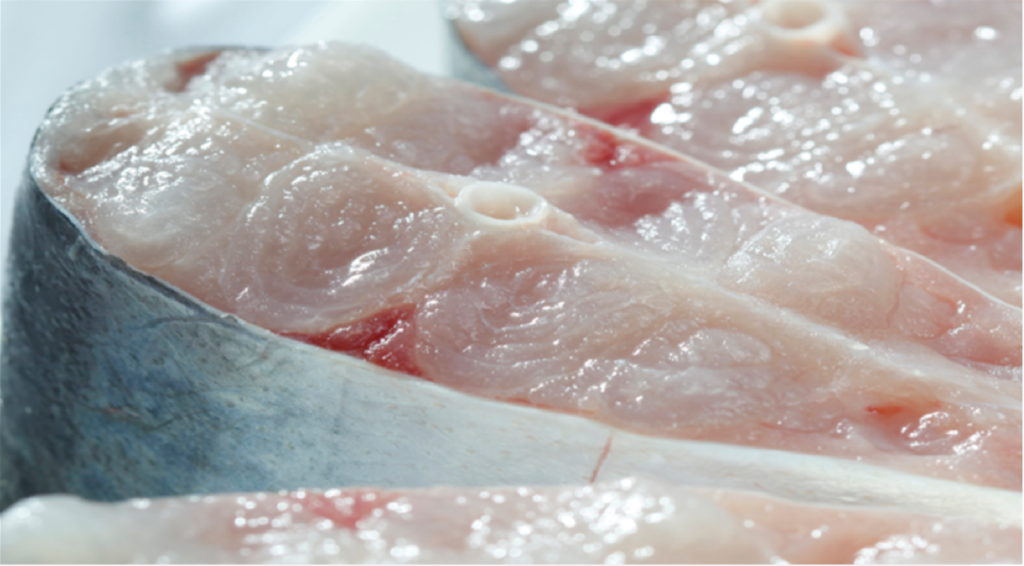 Neil Ramsden: UnderCurrentNews
The potential shortage of pangasius out of Vietnam that has been mooted for the last six months or so has suddenly begun to bite, with processors and buyers concerned as to how and when contracts will be fulfilled, sources told Undercurrent News.
As previously reported, farm-gate price levels for pangasius have spiked in week six of 2022, reaching VND 26,000 ($1.14) per kilogram. Sources said that since then they have gone on rising, and have reached VND 32,000 as of Feb. 24.
Last year's coronavirus lockdowns meant slow markets and difficulties in the production and supply chain, meaning farmers largely held off on stocking until the end of the fourth quarter. That means raw material supplies, especially in the preferred size ranges, are becoming very short and will be until around June or July, sources said.
An analyst source based in Vietnam providing Undercurrent with pricing and export data said that harvest and feeding statistics suggested raw material prices were set high for the long run.
"We expect [prices] to maybe keep going up for a month or two, and then probably to stabilize. I think it'll probably stay stable for another four or five months, and then reduce a bit — but I don't think it will go down back to previous prices," he said.
Input costs for farmers — seedlings, feed, and more — is "dramatically higher" in 2022 than 2021, too, which is likely to contribute to keeping farm-gate prices high even when harvests do begin again, he added.
That said, currently — at VND 30,000/kg sales prices — farmers are able to make around VND 5,000/kg in profit, he estimated.
Tam Nguyen, CEO of Vietnam's largest pangasius exporter, Vinh Hoan Corporation, told Undercurrent that rising feed prices — which have been "non-stop since early last year" — are playing a big part in pushing up farming costs.
She is confident that raw material will continue to be short and will become more expensive towards the end of 2022, she said.
"We are very hopeful that production in Vietnam can be stable given the vaccination rate in Vietnam and in fish processing plants. We are now running normally [in terms of capacity] and we are not aware of any serious disruption from other factories," she added.
Le Thi Thuy Trang, sales manager for Siam Canadian Group's Vietnam office, was one of several sources to claim Vietnamese pangasius packers were becoming nervous.
"Packers are scared the price will keep rising, so they have stopped buying and offering [new quotes]," she said — something that was echoed by Seattle Shrimp and Seafood's senior director of sales, Bob Noster, who told Undercurrent packers were not issuing offers at present "since they are having difficulty procuring raw material from the farmers".
Both he and Trang independently claimed that processors were struggling to secure raw material to fulfill pending contracts, but that farmers were choosing not to sell, believing they can yet get higher prices and widen their margins with input costs on the rise.
As a result, processors have no choice but to delay deliveries, said Noster. "The cost of raw material is expected to increase for the next harvest in March, which will hurt the processors who have pre-existing contracts that need to be fulfilled," he said.
Price spikes reach EU, but 'only the US is busy'
Siam Canadian's Trang told Undercurrent that "only the US is busy" in terms of markets for pangasius as February nears its end.
"At the time being, every container to China needs the outer carton to be checked for coronavirus; packers feel uncomfortable offering to China," she said. "Other markets like the EU are less reactive and hard to sell to, especially due to high freight [costs]."
The analyst in Vietnam said the Omicron variant of coronavirus had begun to impact Asian nations, after spreading across the western hemisphere first.
"The imports into China, with Omicron we're not too sure whether they're going to impose any new restrictions. They've been quite strict, border gates are opening up again and there's movement back through into China, but whether there'll be new restrictions we're not really sure on that."
China had returned to the pangasius market in a big way in November and December, but for January, imports were down 53% at 13,974 metric tons. Still, that was higher than in January 2021 and on a par with January 2019.
Vinh Hoan's CEO said  this fall in exports was only down to the Lunar New Year holiday, though, and that it had not heard of any impacts on sales to China as a result of Omicron yet.
In the EU, imports of Vietnamese pangasius have been on the rise in recent months, with export prices to this market jumping in December and remaining firm in January.
A source with a major European importer told Undercurrent he had heard most Vietnamese processors were having to buy pangasius from beyond their own ponds, and that prices were up in February.
He put import prices at $3.25-$3.40/kg FOB for 100% net weight, EU-treated fillets, and $4.80-$5.05/kg for untreated product.
For Vietnamese shipments to the US, ports remain congested and freight rates high, the Vietnam-based analyst said.
After two months of very slow declines in price, the US market saw a spike for the first month of 2022, with prices rising 20.7% to $4.49/kg. That leap — down to strong demand coupled with a shortage of raw materials, especially on the slightly larger sizes preferred by US buyers — puts levels higher than they were even in 2019.
"Most of the shipments that were processed and shipped for the US market are larger sized fillets such as 7/9oz, 8/10oz and 10/12oz, while the main commodity sizes 3/5oz and 5/7oz are in short supply and not expected to be plentiful until later this year," Noster told Undercurrent late in February.
"In addition, once the packers start to buy from the farmers they will give priority to the previous contracts and satisfy those needs before making new offers," he added.
Finally, while the sector looks set for a few months of short supply and high prices, there remains the risk that this prompts very heavy stocking of ponds, and a surplus of supply in around six or seven months — the length of time it takes for pangasius to grow out to the ideal sizes for the EU and US.
"That could be one of the problems caused by the price being so high at the moment," said the analyst. "There could be a major period of heavy stocking, and if the cycle is around six or seven months, that's when you will see the price start to reduce again. But I would've thought it will keep relatively stable for the next few months."
However, the fact that fingerlings are also in short supply and high in price could temper that somewhat, perhaps dissuading some less professional outfits from starting up: