Vietnam shrimp prices still rising amid new COVID case concerns: Undercurrentnews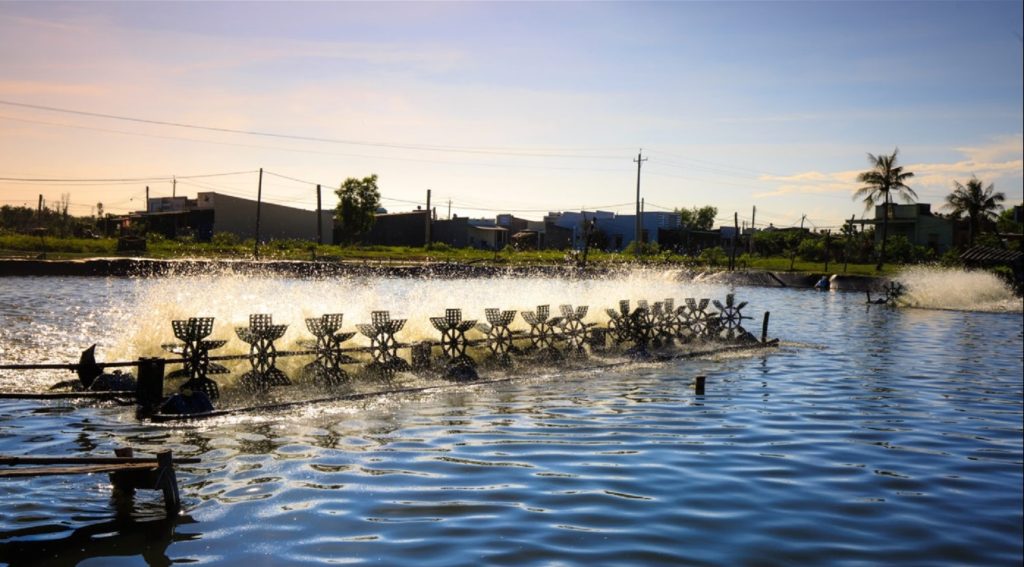 Neil Ramsden: UnderCurrentNews
Vietnamese farm-gate shrimp prices continued to rise last week — week 43, commencing Oct. 25 — though the spread of coronavirus cases throughout the Mekong Delta area could slow the industry down, a trader based in the country told Undercurrent News.
The COVID-19 situation has become "complicated", he said, after previously warning that the flood of people from cities back to their families in more rural areas in October could prompt new outbreaks.
"The daily cases in these Mekong Delta provinces are still low compared with Ho Chi Minh City — just about 100-400 cases depending on province — but we are worrying because the vaccination rate here is still low, about 30%," he said. "The 'new normal' situation has left the chance for increasing infection high."
Seventeen out of 19 provinces and cities in the Mekong region have recorded a hike in cases, especially between Oct. 19 and 25, he said, pointing to reports in VietnamNews.
Seafood companies, in particular, seem to be suffering outbreaks late in October.
In Bac Lieu province, uncovered cases at Tan Khoi Seafood Company rose from 50 to 249 as of Oct. 28, while the city of Can Tho found 494 cases last week, including outbreaks at seafood factories in Thot Not and O Mon districts.
Undercurrent's source also said Bien Dong Seafood in Tra Noc's industrial zone found 150 cases on Oct. 29, and has been closed for two weeks for disinfection. As previously reported,
Ut Xi Seafood in Tran De district suffered one of the single largest outbreaks, closing after finding 231 cases.
The trader also noted cases in the province of Soc Trang were on the rise. Tran De district (one of several within Soc Trang) has accounted for 1,619 of the province's total 4,845 cases, with the largest outbreak recorded at factories in the An Nghiep Industrial Park, said the trader. "[This is] where there are big shrimp factories located — this situation will seriously affect the operation of shrimp factories here."
Nguyen Thanh Trong, director of the Soc Trang Industrial Parks management board, said An Nghiep Industrial Park was home to more than 30 factories and enterprises with nearly 20,000 employees. "We now have to live safely with the virus. When a case is detected, we must stay calm and handle it."
The source said that with some plants having to close for cleaning, and others facing a shortage of workers and reduced capacity as a longer-term impact of COVID-19, "operating capacity is expected to reduce significantly in coming days". At the moment, he told Undercurrent, there are no indications of a return to full lockdown, but local governments can implement a "traffic light" scheme under which "red" locks down an area to eradicate COVID.
Siam Canadian Group's Vietnam office confirmed the situation to Undercurrent, observing "the number of new cases in Mekong is climbing up every day" and that there are "more than a thousand cases per day in the area", with several outbreaks at seafood rms.
"Factories' operation is tightly controlled once they have infected cases. Operations are not stable, they are changing on a daily basis; the number of workers in factories is up and down like the daily tide, today they may have 500 persons but next day the number can decrease to 300."
"The situation is not promising at all. The difficulties are ongoing and factories strongly suffer from the pandemic," they added.
The end of October has seen the main harvesting season come to a close, said the anonymous trader source. "Because the government is clearly determined to live together with COVID safely — harvesting, transporting of shrimp, movement of vehicles and goods are not affected — right now farmers are mostly preparing their farms for new crop."
October has been a strong month for farm-gate price recovery, and week 43 saw that continue. Prices were up some VND 2,000-3,000 ($0.09-$0.13) per kilogram depending on size.
Averages hit VND 138,000/kg for 40-count; VND 114,000 for 60-count; VND 104,000 for 80-count; and VND 92,000 for 100-count.
However, he said, the price rise flattened at the weekend (Oct. 30 and 31), "may be caused by the current COVID surges".
"If COVID in Mekong Delta continues to be complicated in week 44, I think shrimp prices may be at because there is no big pressure on shrimp raw material."
Black tiger shrimp prices continue to surge, he added, with raw material supply well below processing demand. He put week 43 farmgate prices at VND 245,000 for 20-count black tiger; VND 180,000 for 40-count; and VND 145,000 for 60-count, up between VND 10,000 and 50,000 week-on-week.