Vietnamese shrimp prices face decline after end-of-year dip: Undercurrentnews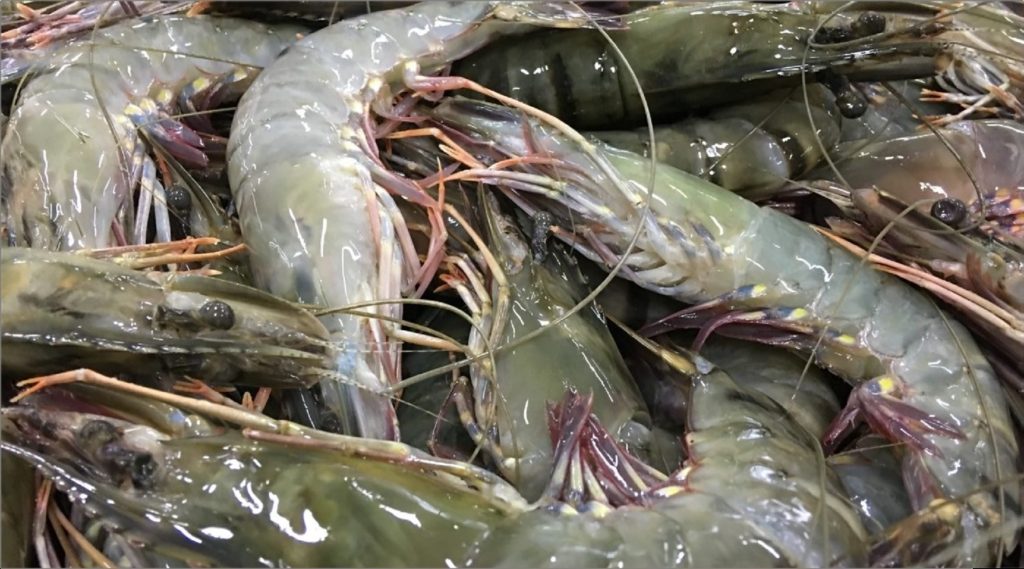 Neil Ramsden: UnderCurrentNews
Spot prices for Vietnamese farmed vannamei shrimp dipped for the final week of 2021, a trader based in the country told Undercurrent News.
Average buying prices were down between VND 3,000 and VND 4,000 ($0.13 and $0.18) per kilogram week-on-week, depending on size. They'd slipped the week before that as well, by a lesser degree.
The trader put week 52's prices average farm-gate prices at VND 145,000 ($6.37)/kg for 40-count; VND 122,000 for 60-count; VND 110,000 for 80-count; and VND 97,000 for 100-count.
Black tiger shrimp prices remained at as 2021 ended, at VND 235,000/kg for 20count; VND 170,000 for 40-count; and VND 140,000 for 60-count.
"This substantial decrease [for vannamei] is because the main markets are taking New Year holidays, so demand is much reduced," this source said.
However, he anticipates prices only heading in one direction in 2022 — downwards.
This is down to a number of factors, including the continued prevalence of COVID19 limiting foodservice demand in many markets.
"The main markets such as the US, EU, Japan are still [looking] calm in the three coming months," he said. "I guess these countries stocked rather a lot of stocks in the last year thanks to good prices of shrimp."
At the same time, China is prioritizing its own local shrimp production and consumption, while Ecuadorian production is looking strong — hitting 1 million metric tons in 2021 — India and Vietnam will try to grow in 2022, he added.
"The effect of supply over demand, it might happen then that prices can't increase. If COVID doesn't escalate further, the global economy gradually grows up again…then demand for shrimp could increase in the second half of 2022."
The graph above shows that Vietnamese shrimp prices tend to ease throughout the first half of the year, before rising again in the second half. Vietnamese fisheries platform Tepbac, the supplier of these prices, has not yet updated its data for the last few weeks of 2021.
Black tiger shrimp prices, meanwhile, should remain flat at current levels — or decrease slightly — until the main harvesting season comes in February or March, said Undercurrent's source.
"In recent years, black tiger shrimp has mainly been exported to Japan and China, but it seems China is not so aggressive from last year until now."
Siam Canadian's Vietnam office told Undercurrent that both vannamei and black tiger shrimp prices were "steady" and "on the high side" for now.
"As normal, January is off-season for both. Supplies are very poor at the moment, and raw material prices are steady at high levels in Vietnam if you compare it with other countries."
Demand is coming down in line with supply, hence the price stability, said the firm.
"The current situation does not reflect the real market trend. Usually, prices will drop when holidays come, factories close and they don't purchase material for production. Factories will adjust prices, and a downward trend is normal. However, higher local consumption and more demand from China for New Year holidays is keeping raw material prices firm."
First-quarter shrimp supplies should be limited, so Siam Canadian expects prices to "jump back" once factories resume operating.
"Price are still high in the coming first three months this year during the offseason, and ocean freight is getting crazier now," it added. These costs can impact prices in either direction, depending on other market factors.
Ho Quoc Luc, chairman of the board of directors at shrimp processor and exporter Sao Ta Food (also known as Fimex Vn), said in an end-of-year statement that raw material prices recovered in the fourth quarter as supplies tightened.
In the end, Vietnam's export turnover reached almost $3.9 billion, up 3% year-on-year, he said. Given prices spent good parts of the year below 2020 levels, volumes must have increased at least slightly this year.
Still, the logistics of safely processing and shipping product to market have meant that many companies are likely to have been less pro table in 2021, he added. Still, he was optimistic over 2022, pointing to the fact that even in the face of many hardships, the shrimp supply chain was never broken in 2021.
"This is the very foundation for next year's recovery," he claimed.
Luc even proposed 2022 would see investments in processing for the Vietnamese sector.
"Another point that can also be considered as a 'bright spot', because it creates opportunities for the processing sector, is that the number of workers returning to their hometowns in October was quite large, and a number do not intend to return to the cities for work. This is a motivation for shrimp businesses to expand their scale or build new factories. When enterprises take this move, it also stimulates the growth of the farming segment."
Robins McIntosh, executive vice president of Thai protein conglomerate Charoen Pokphand Foods, recently told Undercurrent he estimated Vietnamese shrimp production had risen from 570,000t in 2020 to 630,000t in 2021. He expects that to rise again in 2022, to 700,000t.
"It's the kind of trend line I like because I think it's sustainable; it's not something that's making massive gaps," he said. "And again, what I like about Vietnam is they are pivoting into new technology, what I call really small tanks, small pond, intensive technology, which can give great performance even with the diseases among intensive systems."